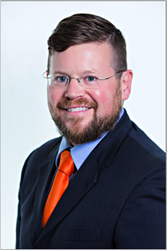 "Springboard CDFI is poised to expand its services nationwide and create a scaled solution that will repair a broken mortgage delivery system for LMI homebuyers."
Riverside, Calif (PRWEB) October 07, 2015
Springboard Nonprofit Consumer Credit Management, Inc. ("Springboard"), a leading national nonprofit consumer financial services agency is pleased to announce its unification with Community HousingWorks Realty & Lending ("CHW R&L"), rebranded as Springboard CDFI, which will remain a stand-alone 501(c)(3). Springboard is a U.S. Department of Housing and Urban Development ("HUD") approved housing intermediary and one of the nation's oldest and largest non-profit counseling organizations. CHW R&L, a southern California nonprofit agency established in 1982, holds the prestigious designation as a U.S. Department of Treasury Community Development Financial Institution ("CDFI"), which enables it to deliver capital and a commitment to lending to lower income populations. The new Springboard Community Development Financial Institution will assist entry-level, first-time, low- and moderate-income ("LMI") homebuyers with both securing a mortgage and with mortgage readiness counseling.
"By bringing together Springboard's national, scalable fulfillment platform with CHW R&L's well-established lending operations, Springboard CDFI is poised to expand its services nationwide and create a scaled solution that will repair a broken mortgage delivery system for LMI homebuyers," said Todd Emerson President and CEO of Springboard. "This combination will enable us to grow with our clients, amplify our impact, and help more people buy their first home. We are bringing together the brightest and best people, process, and systems to deliver needed capital to underserved communities, create sustainability and collaboration with other HUD-approved organizations and CDFIs, and stem the growing wealth gap in our country by helping people achieve their greatest source of wealth; homeownership," said Emerson.
Springboard CDFI will be able to scale quickly, broaden its reach nationally, and help more underserved families buy homes and build equity. Springboard CDFI will offer unique homeownership opportunities to families and individuals looking for an affordable home loan, refinance, or honest assessment of their home purchasing power in a no-pressure setting. According to the Urban Institute, more than 4 million borrowers went "missing" from the national home buying market between 2009 and 2013 because of credit availability, all of whom would meet standard underwriting criteria, and most are lower income or minority consumers.
Springboard has helped financially distressed consumers in a variety of capacities over the past forty (40) years. Currently, Springboard operates a national fulfillment platform that serves tens of thousands of consumers on behalf of financial institutions, government agencies, and non-profit organizations. Supported by Springboard's advanced call center and technology platform, Springboard CDFI will grow its mortgage lending, mortgage readiness counseling, and down payment assistance services multifold.
Springboard CDFI will be led by Gabe del Rio as President, the former Chief Operating Officer for CHW R&L, up until its transition to Springboard. "Gabe helped double the organization in size and impact," Emerson said, "and he created an integrated service model that has been one of the most productive and innovative in the country."
As the housing market continues to recover from the foreclosure crisis, obtaining affordable housing – and particularly achieving homeownership – remains a struggle for many LMI families around the country. Springboard CDFI will grow to meet its clients' needs while better responding to new regulations and requirements in the ever-changing mortgage industry. "We are excited about building a scaled solution to the broken delivery system for everyday people struggling to attain the dream of homeownership, and working to counter the growing wealth gap in our country," said Gabe del Rio, President of Springboard CDFI.
About Springboard
SPRINGBOARD® Nonprofit Consumer Credit Management is a nationwide 501(c)(3) non-profit personal financial education and counseling organization founded in 1974 with the mission of improving the financial wellbeing of individuals and families. Springboard is a U.S. Department of Housing and Urban Development approved housing counseling agency and a member of the Financial Counseling Association of America and the National Foundation for Credit Counseling; the nation's longest serving nonprofit financial counseling organization. Springboard is also a proud member of the HOPE NOW Alliance, a cooperative effort between the U.S. government and mortgage market participants to help struggling homeowners. Springboard offers personal financial education and assistance in credit counseling, housing counseling, reverse mortgage, debt and money management, pre-bankruptcy counseling, and debtor education through educational programs and confidential coaching. Springboard is accredited by the Council on Accreditation, signifying the highest standards for agency governance, fiscal integrity, counselor certification, and service delivery policies. Counseling is available by telephone nationwide or in-person at office locations in California, Arizona, Florida, Massachusetts, Nevada, New Mexico, South Carolina, and Texas. For more information, please call 800-449-9818 or visit their websites at http://www.springboard.org or http://www.springboardcdfi.org.
About CHW R&L (Now Springboard CDFI)
Community HousingWorks Realty & Lending (CHW R&L) is a nationally-recognized 501 (c)(3) non-profit organization, certified CDFI, and licensed CA BRE Broker, which actively supports community development by providing homeownership opportunities through mortgage loans and real estate services with a focus on low-to-moderate income communities and first-time homebuyers. Prior to the transition, CHW R&L was an exemplary-ranked member of the national NeighborWorks Network®, a founding member of the Housing Opportunities Collaborative, an award-winning affiliate of the National Council of La Raza, and a member of the prestigious Housing Partnership Network.