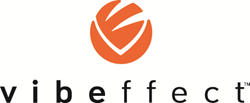 Developing the correct mindset about the college decision is more important than worrying about scores or admissions hurdles.
Washington, D.C. (PRWEB) October 08, 2015
Although 75 percent of students are consistently accepted into their first-choice university, only one-in-two college freshman ultimately graduate. This discrepancy is the subject of a white paper released by vibeffect, developer of a family-centered college-decision framework that helps students identify campuses where they're most likely to thrive.
Numerous misconceptions about student success in higher education contribute to middle-low-to-low thriving among college students. Common enduring myths including low income students being unable to complete college, most students unable to afford tuition, or the perceived difficulty of getting into a "good" college are often cited in discussions as the cause of the higher education dropout rate. vibeffect's findings dispel such rumors and suggest re-focusing the conversation on treating the college as an ecosystem and utilizing science to define thriving for the individual student.
"Developing the correct mindset about the college decision is more important than worrying about scores or admissions hurdles," said Elena M. Cox, CEO and co-founder of vibeffect. "The key is to stop comparing individuals to a preconceived notion of what an 'ideal student' is to provide scientifically validated information about students that are thriving and which environment brings out their highest probability of thriving and completing."
Each year, vibeffect releases the College Optimizer Index, the first consumer-based report that measures how students are thriving in four-year colleges both personally and academically. The inaugural report found that only one-in-five college students are thriving at a high level. vibeffect's latest analysis challenges assumptions and provides data that can improve graduation rates with a more scientific approach for selecting and preparing for college. "Our science and unbiased information can align individual students and institutions around the same goals of thriving and graduating," Cox said.
The white paper also features proactive recommendations to help students experience success in the postsecondary institution of their choice. To download the full white paper, visit https://thevibeffect.com/whitepaper-50-percent. For more information on how students can align their individual traits with the right college ecosystem, please visit https://thevibeffect.com/.
About vibeffect
vibeffect is a college-decision framework that uses predictive analytics to deliver unbiased, data-driven results that help families make confident investments in higher education. The system's purpose is to ensure families base their college decision on their child's strengths and the best college eco-system for their academic, social and individual thriving. For more information, visit http://www.thevibeffect.com.