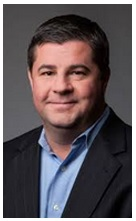 "JD Busch is a major contributor to the success of Amazing Lash Studio," said Amazing Lash Studio President and Co-Founder Edward Le.
WASHINGTON, DC (PRWEB) October 08, 2015
Amazing Lash Studio franchisee JD Busch of Houston, Texas was honored by the International Franchise Association with its annual Franchisee of the Year Award. Franchise owner-operators representing 53 franchise systems were recognized today during the IFA's Franchise Action Network Annual Meeting, formerly the Public Affairs Conference, for their outstanding performance and the contributions they have made to enhance the growth and development of franchising. Each award winner was selected by their franchise company.
"JD Busch is a major contributor to the success of Amazing Lash Studio," said Amazing Lash Studio President and Co-Founder Edward Le. "JD has Amazing Lash Studio businesses in Texas, Georgia and Florida that have created hundreds of local jobs. JD has helped dozens of people realize their dream of business ownership and is always willing to help new Amazing Lash Studio franchisees with advice and by sharing best practices."
Amazing Lash Studio provides semi-permanent eyelash extensions at retail salons across the country in convenient locations that offer extended hours and feature private lash application suites. Amazing Lash Studio has a patented application process that enables their highly trained staff of licensed estheticians to complete the service in a fraction of the time required at traditional outlets. By providing their clients with a more convenient, comfortable and affordable service, Amazing Lash Studio has become the largest and fastest growing eyelash extension franchise in the nation with more than 150 franchises and 500 regional developer licenses awarded in 21 states in just two years.
"The strength of the U.S. economy significantly relies on the hard work of franchisees," said IFA Executive Vice President of Government Relations & Public Policy Robert Cresanti. "IFA is proud to recognize the outstanding efforts of JD with the Franchisee of the Year Award and thank him for his work in the promotion of franchising as well as for his daily contributions that not only showcase how local business owners propel the economy, but also foster community ties throughout the U.S."
About Amazing Lash Studio
Amazing Lash Studio was founded in Houston in 2010 by Edward and Jessica Le, with the vision to raise the bar on the eyelash extension industry. In June 2014, John Leonesio became the CEO to franchise the concept nationally and internationally. Leonesio's plan to incorporate the same business model, from his past successful ventures, gives him great confidence that Amazing Lash Studio will become the industry leader. Mr. Leonesio is the founder and former CEO of Massage Envy and most recently he served as the CEO for The Joint…the chiropractic place, a chiropractic franchise he grew from 12 to nearly 500 units in less than four years and currently serves as Chairman of the Board for The Joint.
For additional information please go to http://www.amazinglashstudio.com