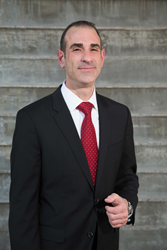 Halloween is a holiday celebrated by all age groups and with it falling on a weekend this year, adults are going to have more of a reason to go out and drink.
Houston, Texas (PRWEB) October 08, 2015
Halloween is known for candy but one group of Houston DWI lawyers say to expect alcohol to play a larger role this year.
According to Christopher Corso, founder of Corso Law Group, the fact that Halloween falls on a Saturday this year means more people will be drinking and attending parties. Because of this, local law enforcement will be on high alert for drivers while intoxicated.
Increased patrols are expected this Halloween in Houston, similar to last year's No-Refusal weekend in Harris County, Corso said, pointing to the fact that Texas law enforcement has been implementing no-refusal initiatives for almost every recent major holiday, including Labor Day earlier this year.
"Halloween is a holiday celebrated by all age groups and with it falling on a weekend, adults are going to have more of a reason to go out and drink," Corso said. "Law enforcement knows drinking tends to increase on the weekend, especially when a holiday is included, so they'll be out in full force this Halloween."
A weekend holiday also means a deadlier one. According to MADD, 31 percent of fatal crashes  on Saturdays and Sundays are alcohol related, compared to 13 percent during weekdays.
Unfortunately, Texas has been one of the worst states for drinking and driving. According to The Texas Department of Transportation, a person is either injured or killed by an alcohol-related accident approximately every 20 minutes. That's more than twice the national average of 52 minutes, according to MADD.
"Weekend holidays are active times for police when it comes to DWIs and other traffic violations," Corso said. "If law enforcement initially pulls you over for speeding, but suspects you're intoxicated, they'll immediately test you."
Corso Law Group is an experienced team of legal professionals who have handled thousands of DUIs in Arizona over a combined 30 years of practicing law. Founder Christopher Corso is a former Maricopa County (Ariz.) prosecutor whose legal team can help with drunk driving cases as well as other criminal defense needs such as criminal speeding, CDL tickets, photo radar tickets, felony charges, drug possession, weapons possession, violent crimes and more.
To schedule a free consultation with Corso Law Group, please visit http://corsolawgroup.com/texas/ or call (713) 231-0499
Corso Law Group, PLLC is located at 5177 Richmond Ave. Suite 1250 in Houston, Texas 77056.
About Corso Law Group
Founded by former prosecuting attorney Christopher P. Corso, Corso Law Group represents clients facing serious legal matters in Arizona and Texas. The firm uses its criminal defense experience to seek the best possible outcomes for its clients, with each case overseen by a team of experienced legal professionals dedicated to helping clients find their voice within the country's judicial system. For more information, please visit http://www.corsolawgroup.com.