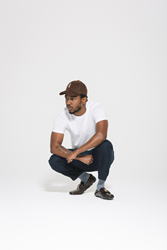 Currently New Order's only confirmed U.S. date
Houston, TX (PRWEB) October 09, 2015
TICKETS ON SALE NOW: https://dayfornight.frontgatetickets.com
WEBSITE: http://www.DAYFORNIGHT.IO
Free Press Houston and Work-Order are proud to announce the lineup for Day For Night, an experiential arts and music festival featuring digital artists and renowned musical acts on December 19 and 20 in Houston, TX. Our 2015 lineup represents the culmination of years of development.
Musical artists featured: Kendrick Lamar, New Order, Philip Glass Ensemble, Dillon Francis, Janelle Monáe, Flying Lotus, Death Grips, Madeon, Nicolas Jaar, Psychic TV, CocoRosie, Elliphant, Battles, Dan Deacon, Com Truise, Cazwell, Amanda Lepore, Holly Herndon, Julien Bayle, Indian Jewelry, U.S. Girls, Jonté Moaning, Prince Rama, DERU, Matt Thibideau, Roman Gianarthur, Richard Ramirez, Christine Renee, Future Blondes, BOAN, Millennial Grave, Wrestlers, Children of Pop, B L A C K I E, Hearts of Animals, Josiah Gabriel, FLCON FCKER, The Vanity, Light Wheel, Jerk, Bart Black, Prismo, and DJ Fredster.
Day For Night is currently the only confirmed U.S. date for New Order.
This immersive experience showcases leading visual artists who will be employing varying mediums such as light, projection, LED, and sound. The visual lineup includes Casey Reas, Zach Lieberman, School for Poetic Computation, Refik Anadol, Markus Heckmann, Mark Eats, Kamil Nawratil, Nanotak, Gabriel Pulecio, Vincent Houze + AV&C, Masomenos, David Cihelna & Gene Han, Mathew Dryhurst, Alex Czetwertynski, Work-Order, Night Moves, and Neil Ebbflo.
Passes to the two day art and music festival will be available at 10AM on Thursday, October 8, via http://www.dayfornight.io. Two ticket levels will be made available. General Admission will give access to the art installations as well as all musical performances on three stages for the entire weekend at a price of $185. VIP tickets are limited and will include front of stage pit access with private bar, complimentary beverages and small plates, access to private lounge, rapid entry, and commemorative lanyard for $750. Thousands of blind pre-sale tickets sold out in less than 24 hours when the event was announced in early September.
Curator Alex Czetwertynski explains, "The festival's title, "Day For Night," provides the main key to understand the work being presented, as that space between day/night or light/dark is where our perception gets the blurriest. All of the artists in our roster will, in one way or another, transform our feeling of time, space, perspective, and place. They were chosen because of their common use of computational media to manipulate light, time, and sound. Their approaches to light and sound can be literal, or purely as a medium to reveal content. And with the large scale canvas that Day for Night is offering these artists, we can only expect this audio-visual exchange to be a heightened sensorial experience."
With acres of immersive installations within the emerging field of digital art and performances by world-class musicians, each are curated not just for their musical talent but also the visual qualities of their stage presence, Day For Night seeks to redefine the festival experience and inspire attendees to re-examine the way they interact with and understand both art and music.
#############
"We always knew we wanted to produce a large scale winter event but we don't want to put on just another festival. This one has to be different," says festival producer Omar Afra. "What we aim for here is the wonder, the jaw-dropping allure, the accoutrements that make a festival fun: socially relevant risk-taking art, and the surprises that catch participants off guard to let the magic in."
[Houston, Texas, Sept 15, 2015] Free Press Houston and New York-based creative agency Work-Order (work-order.co), are proud to introduce DAY FOR NIGHT, a two day art and music festival. DAY FOR NIGHT will feature world class musicians as well as leaders in various disciplines of digital art. The festival environment will be specifically designed around the merging of technology and sound and how audiences experience them. Curating the visual component of this event is Alex Czetwertynski, a digital artist and creative director working in the fields of creative technology, interactive and experiential design. Born in Belgium, he graduated with a Masters in Philosophy from the Sorbonne University in Paris, and now lives in New York City.
"The entire campus will be an active experience with visual and experiential art installations," says Kiffer Keegan, creative partner of Work-Order and Houston native. The New York-based creative agency is applying their brand of graphic and screen design to every aspect of the event.
Immersive lighting, projection, and video art will be displayed in two controlled environments with stages serving as indoor performance halls featuring live musical performances. A third outdoor stage will showcase continuous artistic content including music, original video installations, projections, and lighting. At DAY FOR NIGHT, artists will be encouraged to fulfill their complete headlining acts without the limitations of standard, stripped-down festival logistics.
The strategic partnership between Free Press Houston and Work-Order is the perfect combination of creative vision and festival production.
ABOUT FREE PRESS HOUSTON
For 13 years, Free Press Houston has been independently publishing its arts, music, and political newspaper. In 2009, they founded Free Press Summer Festival, an annual music festival which has hosted notable acts such as Jack White, Major Lazer, Willie Nelson, Skrillex, Macklemore and Ryan Lewis, and Lauren Hill among others. Approaching its 8th year, FPSF regularly draws more than 70,000 people over the weekend.
ABOUT WORK-ORDER
Work-Order is the creative partnership of Keira Alexandra and Houston native Kiffer Keegan. The practice focuses on experiential branding from concept to execution for such clients as Apple, The New York Times, Huffington Post, Showtime and Design Within Reach.
Keegan began his career in network branding at Comedy Central touching everything from the look of the channel to marketing efforts to show development. He has been the lead designer for over a dozen major luxury and media accounts including Cadillac, Lincoln, Acura, HBO and Showtime.
Alexandra has worked at many of New York City's most seminal design studios. She has also served as an on-air at director at MTV and creative director at Sundance Channel. She lectures frequently at design conferences and has taught in the graduate program of graphic design at Yale since 1999.