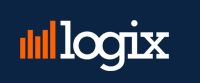 Logix, Control at your fingertips
Sevilla, Spain (PRWEB) October 09, 2015
Logix (http://www.logixtrader.com) is pleased to announce the latest addition to its stable of trading companies: General Trader Marketing (GTM). GTM (http://www.generaltradermarketing.com) is a trading firm which trades on behalf of private clients from a range of backgrounds. It joins the existing 9 trading groups that already trade on the Logix Trading Platform, and looks to build on the success and knowledge base that this community continues to generate.
Why did GTM choose the Logix Trading Platform?
1: Cost. Logix is currently the most affordable trading platform on the market. We understand that traders need to keep their trading fees as low as possible.
2: Group trading. Logix is built from the bottom up to support trading groups. It provides all of the configurable capabilities that group managers need to manage their groups effectively. Logix also allows you to monitor your trading group's performance in real time. Its comprehensive risk framework has robust settings which allow you to enhance your risk policy.
3. Back office Capabilities. Logix is the only DMA stock trading platform with straight thru integration with back office functions.
GTM will also be able to license and redistribute Logix Trader's web platform. While most trading firms keep their web capabilities in-house, Logix is one of the few firms on the market that allow re-licensing of web, desktop and back-office services, all of which bring low latency, market insights and fully customizable functions.
The in-house team at Logix continuously works towards adding more features and functionality so that traders' feedback is taken on board and added to the platform as quickly as possible. Best of all, Logix Trader has complete compatibility across all platforms, allowing manger's to monitor group profit and loss from any mobile device or PC.
# # #
About Logix Trading Platform
The Logix Trading Platform is the most cost effective trading platform online. It was designed by a small team of traders from various investment backgrounds. Once trading entered the mainstream, these traders aimed to provide the most user friendly experience on the market. The Logix Trading Platform represents the fruit of their labor.
Stop by http://LogixTrader.com and see how it can make a difference to your trading experience.