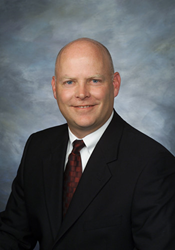 The name change from ATFinancial Advisors to ATCapital Management reflects the evolution and progress of our company to serve the needs of financial advisors in addition to our institutional and individual clients
Dubuque, Iowa (PRWEB) October 16, 2015
President and Chief Investment Officer Mark Stevens is pleased to announce that ATFinancial Advisors is now ATCapital Management.
"The name change from ATFinancial Advisors to ATCapital Management reflects the evolution and progress of our company to serve the needs of financial advisors in addition to our institutional and individual clients," said President Mark Stevens. "Our products are now available through third party asset management platforms as well as directly from us. The new URL, http://www.at.capital, is one of the first in the exclusive new "dot capital" registry, and is also reflective of our development within the industry."
ATCapital Management's investment strategies can be found on many of the largest research and investment platforms in the industry including PSN, Morningstar, Envestnet, and eVestment Alliance.
ATCapital Management is an SEC Registered Investment Adviser and wholly owned subsidiary of ATBancorp, a multi-bank holding company. It provides a suite of investment strategies that include traditional equity, fixed income, and balanced portfolios, as well as a series of dynamic risk-based, multi-asset class investment solutions. These products are distributed to financial advisors and clients directly through ATCapital Management's proprietary platform as well as through third party turnkey asset management platforms. For more information, visit http://www.at.capital.