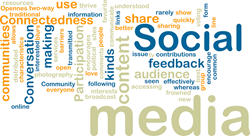 A strong online presence is the business card and the door greeter of the digital age.
(PRWEB) October 12, 2015
Wise Business Plans, a planning industry leader and advocate for client success, is known not only for its expert business plans but also for its support service offerings. As 2016 approaches, Wise is focusing on ways to help clients create strong brand identities in the new year with brand new tools and services.
"A strong online presence is the business card and the door greeter of the digital age, not to mention a 'sales person' who's on duty 24/7," said Joseph Ferriolo, Director of Wise. "In light of that, one of the biggest pro-branding support initiatives we've taken - just in the past month -- is the addition of full service website design, completely customized, of course, and ready to champion your brand."
In addition to stand-alone website creation, Wise also is now offering social media marketing graphics packages and brand identity items for use on all social media channels.
"To succeed in today's economy, and truly create a recognizable brand that resonates and shares its message in an instant, you absolutely must have a strong social media presence," Ferriolo said.
Wise can help with any kind of identity-building marketing materials, he added.
"Print or digital, we're standing by to help your brand speak your vision to the world."
Wise Business Plans (http://www.wisebusinessplans.com), staffed with professional MBA writers, researchers and financial experts, is a trusted partner for businesses across a broad spectrum of products and services. Our mission is to empower our clients to make the best possible business decisions, boost company performance and facilitate their funding success by laying the groundwork for strong businesses that excite, inspire and retain talented and exceptional employees.