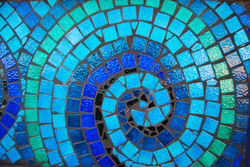 We hope that more organizations will join us in celebrating Global Ethics Day this month in their own way. Please add your organization to the list of others that agree, 'Ethics matter!'
(PRWEB) October 09, 2015
Carnegie Council for Ethics in International Affairs is pleased to announce that more than 50 universities, institutes, and other organizations are joining it this month in celebrating the importance of ethics education as part of its second annual Global Ethics Day on October 16, 2015.
The organizations, which include military academies, public universities, Ivy League institutions, and many others, hail from five continents—from Tokyo, Japan to Bueno Aires, Argentina to Pretoria, South Africa to Warsaw, Poland.
In accordance with Carnegie Council's hope for a teach-in style approach, each institution will be engaging in an activity that is most appropriate for its own community. Activities include lectures, symposiums, film screenings, and social media campaigns (hashtag #globalethicsday2015).
"We hope that more organizations will join us in celebrating Global Ethics Day this month in their own way," says Carnegie Council Senior Fellow Devin Stewart. "Please let us know if we can add your organization to the list of others that agree, 'Ethics matter!'"
There's still time to plan a Global Ethics Day activity this month. For those who would like to have their organization listed, please go here.
Based in New York City, Carnegie Council for Ethics in International Affairs is an educational, nonprofit, nonpartisan organization that produces lectures, publications, and multimedia materials on the ethical challenges of living in a globalized world. For more information, go to http://www.carnegiecouncil.org