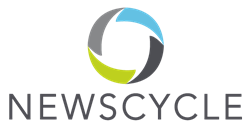 (PRWEB) October 08, 2015
Newscycle Solutions announces the release of Newscycle Advertising v2014.2. The new software includes expanded sales reporting tools, a CRM dashboard, and user interface enhancements designed to increase productivity. Media companies will also get deeper insights into sales performance with goal-measurement tracking designed to improve sales forecasting and reporting.
"In addition to these enhancements, Newscycle Advertising now includes a new tablet ad-booking feature for our OneView browser application," said Donna Beasley, Newscycle's Director of Product Strategy, Marketing Solutions. "With this new release, field sales reps, in-house salespeople and managers all have the tools and information they need at their fingertips, which helps to make them more productive."
Newscycle Advertising version 2014.2 features and enhancements include:
New CRM Pipeline Dashboard –sales reps and managers now have greater insight into sales funnels, revenue opportunities and goal progress. Goals are reported per sales rep, and per print or digital goal type, enabling accurate progress tracking for managers to adjust sales efforts as needed.
Additional features in the pipeline view include sales performance and opportunity workflow reporting tools.
Enhanced Digital Inventory Tools - several features are available to streamline the process of booking digital inventory. Improvements to the search functionality allow users to save digital inventory searches for later use, and to export search results as a .csv file.
New fields are included in the Digital Inventory screen:

Tax ID
IC Number
Invoice Number
Promo Code
Joint Ad Number
Enhancements to the calendar in the Ad Specification area are available with visual indicators making it easier to select run dates.
OneView Tablet Booking Features –productivity features complete the end-to-end ad-booking process. Print inventories are verified, ad-proofing and booking confirmations are completed on-site. Additional functionality includes the ability to add past run dates, and add new or existing contacts to a booking.
Other features include the ability to create new leads and customers and assign a sales rep, connect events to customers, view reminders and copy tasks. Improvements have been made to enhance the search functionality.
New Adobe Photoshop Plug-In - integrates digital ads into MediaLink, streamlining digital ad production. Photoshop can be launched directly from MediaLink, and the ad components edited and saved directly back into the system. The ad is synced to the Google DFP ad server.
Click here to download the Newscycle Advertising 2014.2 datasheet.
About Newscycle Solutions
Newscycle Solutions, which was formed by the combination of DTI, Saxotech, Atex AdBase and MediaSpan, delivers the most complete range of software solutions for the global news media industry, including news content management, advertising, circulation, audience, and analytics. Newscycle is a trusted technology partner serving more than 1,200 media companies with 8,000 properties across more than 30 countries on six continents. The company is headquartered in Bloomington, MN and has U.S. offices in Florida, Michigan and Utah; with international offices in Canada, Denmark, Germany, Malaysia, Norway, Sweden, and the United Kingdom. For more information, go to http://www.newscycle.com.
Media Contact:
Lisa Speth
Newscycle Solutions
Marketing Communications Manager
lisa.speth(at)newscycle(dot)com