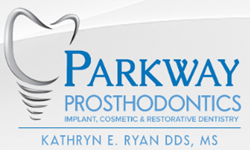 Jacksonville, FL (PRWEB) October 08, 2015
In honor of National Dental Hygiene Month during October, Dr. Kathryn Ryan is encouraging patients to enhance their smiles and boost their oral health with prosthodontics treatments such as crown lengthening, bone contouring, gingivectomy or frenectomy. Dr. Ryan performs these procedures with the BIOLASE WaterLase MD™ laser, which utilizes water and laser energy to precisely cut hard or soft tissue. Patients who visit Dr. Ryan for laser dentistry in Jacksonville, FL, can typically expect less painful procedures, shorter healing periods, and healthier results.
As a prosthodontist, Dr. Ryan provides numerous treatments to mitigate oral health problems, addressing functional issues to improve the smiles of her patients. To enable her patients to receive dental restorations, Dr. Ryan offers both crown lengthening and bone contouring. During these procedures, Dr. Ryan removes excess gum tissue and bone to expose a healthier amount of each tooth. For people afflicted with gum disease, Dr. Ryan performs gingivectomy, which involves the removal or reshaping of unhealthy tissue to prevent periodontal disease from advancing. Dr. Ryan also can perform frenectomy, or the removal of connective gingival tissue, to treat discomfort or functional restrictions.
To ensure the best results possible, Dr. Ryan performs these procedures with the BIOLASE WaterLase MD™ laser. People who visit Dr. Ryan for laser dentistry in Jacksonville, FL, can typically expect fewer short-term side effects and superior long-term outcomes. The BIOLASE WaterLase MD™ laser offers greater precision than traditional surgical tools; its pulses are so brief that patients typically do not perceive pain during treatment. Furthermore, the laser produces a stream of water that eliminates friction and heat. This reduces the risk of unwanted side effects, such as swelling and bleeding. Dr. Ryan also performs each procedure with disposable laser tips, which lowers the risk of infection.
Dr. Ryan encourages people who want to improve their smiles and health, during National Dental Hygiene Month, to schedule appointments with a qualified prosthodontist who can determine an effective course of treatment. Patients are invited to request consultations about laser dentistry in Jacksonville, FL, by visiting Dr. Ryan's website or contacting her practice office.
About the Doctor
Parkway Prosthodontics is a prosthodontics practice located in Jacksonville, FL. Dr. Kathryn E. Ryan specializes in prosthodontics, esthetic and implant dentistry. She holds a Certificate of Specialty in Prosthodontics and a Master of Science Degree from Marquette University School of Dentistry, and is a Fellowship trained in implant surgery from the University of Florida College of Dentistry. Dr. Ryan is a member of the American Dental Association, International Team for Implantology, Northeast District Dental Association, among others, and participates in the Jacksonville Dental Society Study Club, Beaches Study Club and Jacksonville Women's Dental Society Study Club, to name a few. Dr. Ryan and her team are committed to providing patients with quality care using state- of-the art techniques and equipment. To learn more about Parkway Prosthodontics and the services they offer please visit their website at http://www.parkwaypros.com or call (904) 201-1010 to schedule and appointment.