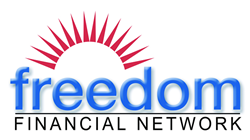 Increasing credit card debt at the holidays is especially problematic for people who already carry a lot of debt.
San Mateo, CA (PRWEB) October 13, 2015
The holidays are around the corner, and as stores begin mounting holiday displays, consumers need to start prepping their holiday budgets to avoid going into excessive debt this season, says Kevin Gallegos, vice president of Phoenix operations for Freedom Financial Network (FFN).
"Purse strings are tight in 2015 for those struggling with higher health care and education costs this year," Gallegos adds. "Still, with housing values higher and gas prices low, people may be tempted to spend more this holiday season."
With the economy on an uneven rebound, industry analysts are expecting holiday sales to increase around 3 percent over last year. In recent years, many consumers have spent more than $900 at the holidays, much of it with credit cards, Gallegos says.
"Increasing credit card debt at this time of year is especially problematic for people who already carry a lot of debt," he explains. "Someone who goes into the holiday season owing $10,000 and comes out owing even a dollar more is going to be even more burdened by their financial problems. Once they add interest to that debt as they work to pay it off, they might be paying for the holidays for months or years to come."
To keep holiday spending in the bag, and avoid going into debt, consumers can try these five tips from FFN.
1. Plan an affordable holiday budget. Everyone should take a close look at their budget and holiday savings to determine what they can afford to spend. As a starting point, list expected expenditures on holiday gifts (with a specific budget amount assigned to each recipient), meals and entertaining, tips and travel. "If the total is too high, the reality is that you must cut back to avoid going into debt," Gallegos says. "Try trimming 5 or 10 percent from each category, traveling at an off time, or making homemade gifts for a few people on the list."
2. Lock in holiday travel plans. People who need to fly for the holidays should make reservations as soon as possible. Airlines book flights tightly, and seats sell out fast, especially at bargain rates. "Travelers should check several different travel websites, as offers can differ substantially," Gallegos says. "Also, for those whose travel dates are flexible, numerous travel sites promote special 'secret' deals. If you are comfortable not seeing flight details until after you purchase, you could save hundreds of dollars."
3. Be prepared for fewer deals. Retailers – especially high-end retailers – are less likely to offer the massive discounts that have lured shoppers in recent years, according to industry consultants. This year, most stores will offer some bargains, but shoppers need to stretch their dollars. Gift-givers must be even savvier with their shopping plans.
4. Make credit cards work for you. This does not mean spending to earn rewards, says Gallegos. Doing so often comes with higher interest rates or an annual fee. Keep credit card spending to one card, he advises, and keep a tally of spending to keep to the budget. If you cannot pay the balance in full at the end of the month don't put the purchase on a credit card. Those who shop in stores may find that paying in cash will help avoid over-spending -- studies show that people spend more when they charge a purchase. Do not succumb to the temptation of store credit cards. These cards typically come with very high interest rates, and opening a new account can be a risk to credit profiles. Finally, shop online and take advantage of free shipping for ease and convenience, and to avoid the temptation of unexpectedly appealing items stacked in the aisles.
5. Trim the fat from holiday entertaining. The average holiday meal for 10 people costs about $50 to prepare, according to the American Farm Bureau Federation. Adding wine or cocktails, specialty pies or free-range turkey – not to mention decor – can set costs soaring. Especially if supplies are charged to a credit card, the costs can sneak up. As for any other holiday expense, it is best to create a budget for holiday entertaining and set funds aside. Keep festivities affordable by asking guests to bring a side dish or a bottle of wine, by minimizing the number of events and by simplifying decorations.
Freedom Financial Network (http://www.freedomfinancialnetwork.com)
Freedom Financial Network, LLC (FFN), provides comprehensive consumer credit advocacy services. Through the FFN family of companies – Freedom Debt Relief, Freedom Tax Relief, ConsolidationPlus, FreedomPlus and Bills.com – FFN works as an independent advocate to provide comprehensive financial solutions, including debt consolidation, debt resolution, debt settlement and tax resolution services for consumers struggling with debt. The company, which has resolved more than $4 billion in debt and assisted more than 300,000 clients since 2002, is an accredited member of the American Fair Credit Council, and a platinum member of the International Association of Professional Debt Arbitrators.
Based in San Mateo, California, FFN also operates an office in Tempe, Arizona. The company, with more than 900 employees, was voted one of the best places to work in the San Francisco Bay area in 2008, 2009, 2012, 2013 and 2014, in the Phoenix area in 2008, 2009, 2010, 2012, 2013 and 2014. FFN's founders are recipients of the Northern California Ernst & Young Entrepreneur of the Year Award.