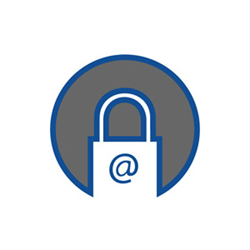 Every day there are over 100 billion emails sent out … If only 1% contain privileged data, that means over 1 billion emails could be intercepted and misused, resulting in identity theft.
(PRWEB) October 15, 2015
NeoCertified, a leading provider in secure communications, has released a new, visionary product – CustomerConnect – which gives clients the opportunity to communicate securely with a given business with the click of a button.
Whether a business is in need of remaining compliant with federal or state regulations, or simply needs to connect securely with clients, CustomerConnect can help.
CustomerConnect comes in the form of a customizable HTML widget that is placed directly on a business' website. From here, it acts as a secure communication portal; clients have the ability to compose messages with attachments, selecting one of the business' recipients, and sending securely. The message is then protected both in transit and at rest, reaching the selected recipient within a matter of seconds, as the message is transported via NeoCertified's secure environment (which is housed in an SSAE 16 Type II Certified Datacenter). This will ensure that all messages and attachments remain safe and compliant at all times.
CustomerConnect also enhances the user experience, making secure communication a simple, seamless process that is accessible from any and all internet-connected devices.
Users can even place a link to CustomerConnect in their standard email footer, which would allow recipients to respond securely. And with up to six customizable recipient location fields, clients will be able to securely communicate with the respective specified departments of their choosing within a given business.
Feel free to try CustomerConnect today at NeoCertified.com, or sign up for a complimentary trial version.
NEOCERTIFIED SECURE EMAIL was co-founded by CEO Peter J. Schaub in 2002 and has remained a proven technology with more than a decade of real-world results, offering a variety of secure solutions to help ensure the compliance of state and federal regulations for any business dealing with sensitive information. NeoCertified's secure solutions range from a Microsoft Outlook secure email integration, newly released CustomerConnect, and a Large File Transfer service, which allows users to send up to 1GB files in a matter of minutes.
Find out why thousands of companies and individuals across the country have chosen NeoCertified at NeoCertified.com.
# # #
For more information about NeoCertified, please contact Peter J. Schaub at (303) 996-6283 or email at Peter(at)NeoCertified(dot)com.