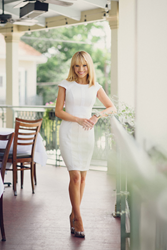 I enjoy spoiling my clients! I give them the confidence and peace of mind that their proposal will be unforgettable
New Orleans, LA (PRWEB) October 09, 2015
Stacey Asaro's recently launched business, Project Proposal, has quickly reached clients around the world. Since starting her marriage proposal service, Asaro has worked with clients from Florida to France to create exceptional engagement events within the city of New Orleans.
Project Proposal launched just a few months ago, but the unique service has gained traction with clients around the world looking to pop the question in the romantic city of New Orleans.
Asaro grew up seeing beautiful weddings unfold at her parents venue, the five-star rated wedding facility Southern Oaks Plantation. She naturally gravitated towards a career that centered around romance and relationships. She says that the idea for Project Proposal came to her one night in a dream. While Asaro has worked with brides to coordinate picture-perfect weddings, she decided that she wanted to offer that same level of service to men.
When clients come to Project Proposal, Asaro looks for specifics, and she works her magic by fine-tuning all the details, including the ideal location and decor. Candles, music, candy, flowers - Asaro delivers whatever it takes to make a perfect proposal. For her clients, Asaro's service lends to a stress-free proposal planning experience.
New Orleans is a marriage proposal hotspot, offering stunning views and romantic hotels and restaurants that draw in countless couples every year. Asaro is proud to work with clients from every corner of the world who want to pop the question - in perfect style - in New Orleans.
More information can be found at http://projectproposalnola.com.