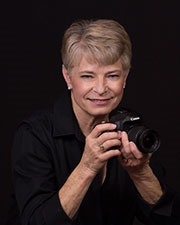 Duncan, OK (PRWEB) October 10, 2015
Coming straight from the State Capitol to the heart of her hometown in Duncan, OK, the Chisholm Trail Arts Council is proud to present their next featured artist, Martha Burger. Her passion of photography can be seen in her exhibit during the months of October and November at the Chisholm Trail Arts Council's gallery.
Burger has lived in Duncan over the past 45 years and has been married to Bud Burger for 41 years. Photography has always been a passion of hers, but, Martha was an educator first. For 43 years, she was a teacher, a principal, and then a college professor. Martha is a member of the Chisholm Trail Arts Council and teaches photography as well.
A special artist reception will be October 13th from 6:00pm-9:00pm. There will be a drawing for a signed, framed photo of Burger's feature piece, "Forgotten" the night of the reception. Tickets for the drawing are $5 or $15/ 4 tickets. All proceeds benefit CTAC's Artist Exhibit. In addition, 10 signed and numbered prints will be given to CTAC members that attend on the 13th. Make plans to attend and enjoy the reception at Chisholm Trail Arts Council, 810 W. Walnut, Duncan, OK. Must be 21 or older to attend.
And be certain to check out CTAC's Live from the Center concert series schedule for 2015/15. Acapella sensation "M-Pact" thrilled the audience in September and family sensation "The Hunts" are next on the schedule. For more information, please contact the Chisholm Trail Arts Council at 580-252-4160 or visit their website at http://www.chisholmtrailarts.com.