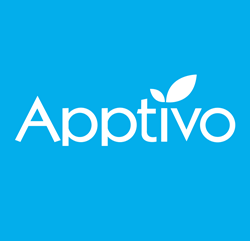 Fremont, CA (PRWEB) October 13, 2015
Apptivo, a leader in integrated cloud business apps, is pleased to announce their RingCentral integration. The combination of RingCentral's reliable, open technology, proven track record of success and world-class team all combines to make RingCentral the clear choice as an optimal partner for Apptivo. It is now possible for users to place calls from inside Apptivo and enjoy automatic call logging for all RingCentral calls both incoming and outgoing. This occasion marks the first voice integration for Apptivo, and the team couldn't be more pleased with the results.
David Lee, Vice President of Platform Products at RingCentral, said, "We are excited that Apptivo chose RingCentral as its first voice integration partner. Apptivo's highly usable and unified suite of business applications is an ideal match for our easy-to manage cloud communication solution."
Apptivo worked with RingCentral to implement a streamlined and intuitive onboarding process. After an administrator performs a quick setup to connect RingCentral and the proper extensions are selected for all employees, real time call logging takes place automatically. Through this integrated logging functionality, Apptivo is able to utilize call information in transactional and analytics reports.
Bastin Gerald, CEO of Apptivo noted, "The data that resides within RingCentral is like an ocean, and the business data within Apptivo is like another big ocean. I think of this integration like digging a small version of the Panama Canal. We've connected two oceans, and in the process, opened up numerous possibilities for viewing these two oceans of data in an integrated fashion. For example, it is now possible to know the exact percentage of calls made to a customer in every context-including everything from service, shipping and invoicing to executing projects. An account manager can just look at a single pie chart and instantly know all about a customer's experience."
Existing Apptivo users can connect their RingCentral accounts to place calls and sync call logs with ease. This integration is available in the Apptivo premium, ultimate, and enterprise plans and will also work with any RingCentral Office subscription. When placing a call from inside of Apptivo, web app users can instantly view a contact, customer or lead. They only need click a dial button next to a phone number to initiate a phone call. To read more about the integration, visit https://developer.ringcentral.com/app-gallery.html#/app/apptivo and http://www.apptivo.com/ringcentral-integration/
About Apptivo
Based in Fremont, CA, Apptivo is a cloud-based suite of 40+ integrated business apps covering CRM, Project Management, Supply Chain and Financials. Apptivo's integrated suite of business flexible and highly customizable apps are used daily by thousands of business in 194 countries. For more information, visit http://www.apptivo.com
Additional Resources
Apptivo News: http://apptivo.com/news
Apptivo Videos: http://youtube.com/apptivo
Apptivo Twitter: http://twitter.com/apptivo