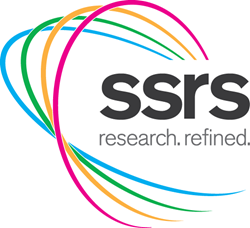 By combining SSRS with the STR team, we can uncover an even wider range of information more efficiently. -Melissa Herrmann, President SSRS
Media, PA (PRWEB) October 09, 2015
SSRS, the brand that has been refining research for more than 30 years, is pleased to announce today that it has merged with STR (Survey Technology & Research.) The new company will carry the name SSRS.
"This is a huge step forward for this company," said SSRS President Melissa Herrmann. "For 30 years, we have been providing insights to our clients, and by combining with the STR team, we can uncover an even wider range of information more efficiently. Using the latest technology we can now dive even deeper into specific research areas on behalf of our clients. Our goal has always been, and continues to be, to offer our clients the highest data quality while keeping our methods as personalized as possible. With this next step we'll be able to do more of exactly that."
STR provides a full range of data collection services for business-to-consumer and business-to-business objectives, specializing in multimodal methodologies and large-scope projects. The merger enhances the offerings of SSRS by adding a robust suite of technology advantages that will improve and expand data collection quality across the board. STR Founder and President Gregg Kennedy has been named Chief Strategic Operations Officer of SSRS, and will continue to lead his research and technology team to support clients and initiatives out of the group's Allentown, PA offices.
Core SSRS service offerings include the flagship SSRS Omnibus survey products, which include products targeting teens and small businesses, probability panels and custom research programs driven by a central commitment to methodological vigor. The SSRS team is comprised of social scientists and is renowned for its multimodal approach as well as its sophisticated and proprietary sample designs. Typical projects for the company include complex strategic, tactical and public opinion initiatives in the US and in more than 40 countries worldwide.
ABOUT SSRS
SSRS (http://www.ssrs.com) has more than 30 years of research expertise in its DNA. Formed from a company called ICR that designed and implemented research solutions for a broad range of clients, SSRS was originally formed to serve academic and policymaker institutions that were interested in methodological rigor. The brand offers a suite of research products and services, including its flagship product, the SSRS Omnibus. The SSRS Omnibus is a national, weekly, dual-frame bilingual telephone survey that is a cost-effective mode of data collection that represents a true nationally representative random sample. The SSRS Omnibus is frequently used by researchers from major universities, PR and marketing firms, Fortune 500 companies and media outlets including The New York Times, CBS News and ABC News. SSRS is also a charter member of AAPOR's Transparency Initiative, which seeks to encourage broader and more effective disclosure of research methods by all organizations with the goal of promoting methodological disclosure.