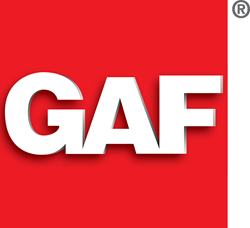 Parsippany, New Jersey (PRWEB) October 13, 2015
Building Materials Corporation of America ("BMCA" or the "Company") today announced that it is calling for redemption all of its 6¾% Senior Notes due 2021 (CUSIP 120111BL2/U09005AM8 and ISIN US120111BL22/USU09005AM86)(the "Notes"), such redemption to occur on November 12, 2015 (the "Redemption Date") to the extent not tendered and accepted pursuant to the tender offer announced on September 21, 2015 and to the extent outstanding on the Redemption Date.
The Notes will be redeemed in cash at the redemption price as determined in the indenture governing the Notes plus accrued and unpaid interest up to, but excluding, the Redemption Date. The redemption price for the Notes will include a make-whole redemption premium as determined in the indenture governing the Notes.
From the Redemption Date forward, the Notes will no longer be deemed outstanding, interest will no longer accrue, and holders will have no rights other than the right to receive the redemption price, without interest, upon surrender of the Notes. Payment of the redemption price will be made only upon presentation and surrender of the Notes to Wilmington Trust Company, as the trustee of the Notes, during business hours at the address specified in the notice of redemption.
The notice of redemption was distributed to holders of the Notes on October 13, 2015.
About BMCA
Founded in 1886, BMCA has become the largest roofing manufacturer in North America. The Company's products include a comprehensive portfolio of steep-slope and commercial roofing systems, which are supported by an extensive national network of factory-certified contractors. BMCA's success is driven by a commitment to provide property owners and specifiers with the best choice in roofing and to help supportive contractors and distributors build their businesses and avoid hassles.
Use of Forward-Looking Statements
This news release may contain "forward-looking statements" within the meaning of Section 21E of the Securities Exchange Act of 1934, as amended, and in the Private Securities Litigation Reform Act of 1995. Readers are cautioned not to place undue reliance on these forward-looking statements and any such forward-looking statements are qualified in their entirety by reference to the following cautionary statements. All forward-looking statements speak only as of the date of this news release and are based on current expectations and involve a number of assumptions, risks, and uncertainties. BMCA disclaims any obligation to update or revise any forward-looking statements.
For more information please contact:
BMCA Investor Contact:
John Maitner, Senior Vice President, Treasurer & Chief Compliance Officer
973-872-4324
jmaitner(at)gaf(dot)com
BMCA Media Contact:
David Silverman, Manager, Business Communication & Policy
973-531-2869
dsilverman(at)gaf(dot)com