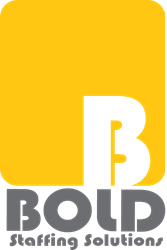 Dallas, TX (PRWEB) October 12, 2015
Two very successful business leaders, Herb Pratt and Jeremiah McClure, have created Bold Staffing Solutions to disrupt the Sales and Marketing For Hire industry. The highly sought after management team boasts over 40 years of sales and marketing expertise and has attracted top level talent for this new breed of company.
Bold Staffing Solutions is set to take Dallas, Texas by storm. Their business model is helping local businesses increase their revenue through outsourcing. Because Bold Staffing Solutions assists with this need, their clients' organizations are free to focus on their core mission and vision for their business.
Bold Staffing Solutions has developed two uniquely customized solutions to assist clients through a shared risk model and a subscription based structure. These two business models are what so many organizations are buzzing about because it now allows them to afford the trained experts needed for their sales and marketing strategies. Bold Staffing Solutions' clients can then focus on their core business, leaving the sales aspect to be performed by professionals who are highly trained and passionate about the marketing of products and services.
Pratt's background comes from 35 years of experience in executive management roles in sales and marketing in the nonprofit sector; he is the recipient of over 30 national awards for Sales Techniques and Sales Leadership Results. Pratt has drawn upon his expertise to create groundbreaking materials and strategies.
McClure started his first company at the age of 21 with a dot-com business. His preternatural ability to see coming trends in the technology sector has helped him architect the creation of Bold Staffing Solutions' proprietary CRM as well as spearhead the design of Bold's business model. McClure has a passion for new waves of technology and uses that to bring fresh techniques to his clients' business strategies.
Pratt and McClure combined their talents to innovatively disrupt the Sales and Marketing for Hire industry. Bold Staffing Solutions has proved to be a company at the top of the watch list with 1,300% growth over the last three years. Standardized procedures and flexible pricing models ensure Bold Staffing Solutions is not just another company for hire; Bold Staffing Solutions is the premier solution for all business process outsourcing needs.