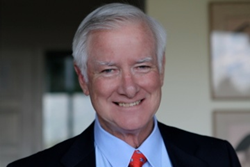 The Road Map protocol prepares the client to make future decisions in a way that's knowing, informed and deliberate. One leaves feeling stronger and more competent to deal with the unusual events likely to occur during a divorce.
Santa Barbara, California (PRWEB) November 12, 2015
NavigateDivorceGuide.com is launching its "Roadmap Consultation" program for California residents. "Couples who meet the qualifications for a summary dissolution – low assets, short marriage and no children – should use the Joint Petition the state has made available online. Everyone else at any stage of the divorce process should have access to the legal service known as the Roadmap Consultation that has been developed in Santa Barbara during the past twenty-five years," says Brian Burke, a California Certified Family Law Specialist since 1981.
The Roadmap Consultation is a three-hour, stand-alone meeting with a highly qualified and experienced family law attorney, who does not provide any other legal services to the client.
"This is an essential feature." Burke explains, "Ordinarily, when a potential client has the initial consultation with a divorce lawyer, the lawyer wants answers to only one or two questions. The first is, 'Do I want this case?' If the answer is 'yes' the second question is, 'What do I need to say to get it?' Neither question is concerned with the well-being of the client. What the client needs is information, advice and assistance with decision-making from a professional who helps clients figure out what's best for them and who has no personal interest in what the client decides to do."
Burke designed the service and has made it available in Santa Barbara since 1991. He estimates that he's seen over 2,500 clients. "At the end of each session I've asked 'Was this worth your time and money?' The response has always been positive and it's usually enthusiastic. The fee is so modest that it's not worth doing unless all clients are satisfied."
With this launch, the Roadmap Consultation is made available to Californians outside of the Santa Barbara area. The Consultation will be by phone, and if a client is dissatisfied with the consultation at anytime during the first hour, it can be terminated and the entire fee will be refunded. A free, fifteen-minute conversation can be scheduled with Burke so a potential client can get the information necessary to decide if the Roadmap would be useful and worth the fee, set for now at $360.
The divorce resource website at Navigate Divorce Guide is the culmination of Attorney Brian H Burke's 40+ years of experience in the field of law. He has been certified by the California Board of Legal Specialization as a Family Law Specialist for 32 years and has witnessed innumerable divorces in that time.