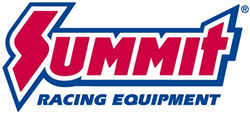 Tallmadge, OH (PRWEB) October 12, 2015
Ford did a darn good job with the 2.3L turbo four in the 2015 Mustang--310 horsepower and 320 lbs.-ft. of torque is nothing to sneeze at. But K&N has found a way to make the 2.3L produce even more power with the 63 Series Aircharger air intake.
On the dyno, a K&N 63 Series Aircharger Cold Air Intake added 15.7 peak horsepower and almost 20 lbs.-ft. of torque. That's a lot of moxie from a simple air intake swap, and the extra power will improve acceleration and allow the Ecoboost engine's turbocharger to spool up faster for more oomph off-idle.
The Aircharger replaces the factory air intake with a roto-molded HDPE air intake tube and an open element K&N reusable air filter for superior airflow and superior performance. A heat shield protects the filter from excess heat and keeps inlet air temperatures (IAT) within factory tolerances.
The Aircharger can be installed in about 90 minutes or less using basic hand tools. It maintains all necessary factory connections and does not require any additional modifications be made to the vehicle.
Summit Racing offers K&N 63 Series Aircharger air intakes for over 100 GM, Ford, and Dodge vehicles from 1988 through 2016.
Summit Racing Equipment
http://www.SummitRacing.com
1-800-230-3030