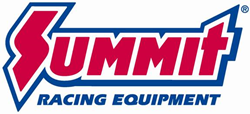 Tallmadge, OH (PRWEB) October 13, 2015
It gets pretty dark on the trail. Rugged Ridge Lighting Products light up the trail with a blend off-road durability with brilliant light output.
The Rugged Ridge LED Driving Light doesn't have a filament like a traditional bulb, which makes it much more resistant to shock and vibration. Plus, Rugged Ridge dunks the light in water to ensure it won't be susceptible to corrosion. LED lighting also draws less current than an incandescent bulb, which is great if the electrical system is also being taxed by a winch, compressor, or other off-road essential.
Plus, using Rugged Ridge's X-Clamps, the light module can be attached to virtually any bumper style. In fact, Rugged Ridge bundles these lights together with its X-Clamps to create an all-in-one lighting package.
Rugged Ridge also makes a standalone Light Bar with an array of 24 LED lights. It puts out the equivalent of about a 70 watt bulb, yet withstands more vibration and abuse. The bar works well in both a flood and a spot configuration.
Using the power of high-intensity discharge lighting, Rugged Ridge HID Off-Road Lights can blaze a path through the brush. They put out twice the light versus a traditional halogen bulb, without giving up an ounce of durability. The housings include an internal ballast to make installation neat and tidy. They're sold individually or in kits that include a wiring harness. Each light comes with a plastic protective cover.
Rugged Ridge Halogen Off-Road Lights feature a 100 watt halogen bulb housed in a vibration-resistant stamped steel housing. The lights come in either round or rectangular housings, with a black powdercoat or stainless steel finish. They sold individually or in combo kits that include a wiring harness and, depending on the kit, mounting brackets. Each light comes with a plastic protective cover.
Rugged Ridge also makes a wide range of replacement light bulbs, along with installation and repair parts.
Summit Racing Equipment
http://www.SummitRacing.com
1-800-230-3030