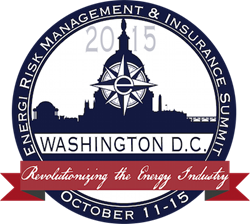 Washington, D.C. (PRWEB) October 09, 2015
SWS Environmental Services (SWS), a leading environmental services company, is an exhibitor and a Silver Sponsor for the Annual Energi Risk Management & Insurance Summit hosted at the Gaylord National Resort & Convention Center In National Harbor, Maryland, October 11-15, 2015.
Former U.S. Secretary of State, Condoleezza Rice will be the keynote speaker on Wednesday, October 14 at the Summit. In her service as the 66th Secretary of State from January 2005-2009, Condoleezza Rice was the second woman and first African American woman to hold the post. Condoleezza Rice was also President George W. Bush's Assistant to the President for National Security Affairs (National Security Advisor) from January 2001-2005, the first woman to hold the position. Dr. Rice is currently the Denning Professor in Global Business and the Economy at the Stanford Graduate School of Business; the Thomas and Barbara Stephenson Senior Fellow on Public Policy at the Hoover Institution; and a professor of Political Science at Stanford University.
The aim of Energi's annual Risk Management & Insurance Summit is to inspire and educate the company's policyholders, producers, shareholders and strategic partners with new industry ideas, concepts and products. The 2015 theme, Revolutionizing the North American Energy Industry, highlights the changes occurring within the energy industry through technology, innovation and independence, and the importance of taking a proactive approach towards these changes.
SWS conference attendees on hand will be Jim Nardozzi, Vice President of Field Operations and Jim Rossi, Director of National Accounts. The team will be there to showcase SWS' wide range of capabilities, as well as learn as much as they can about new and innovative practices to reduce and eliminate risk in our ever growing industry. In addition to attending, Jim Nardozzi will be one of the expert panelists on the Spill Remediation: oversight and the Importance of Timely Reporting session.
About SWS:
SWS Environmental Services is one of the largest, most diverse, and strategically positioned environmental services companies in the United States. Fully staffed service centers operating from 29 locations across Alabama, Florida, Georgia, Kentucky, Louisiana, North Carolina, Ohio, Tennessee, and Texas, are equipped and ready to respond 24 hours a day, 7 days a week. The company has been providing comprehensive emergency spill response, industrial services, site remediation, and waste management services for a multitude of industries, including utility companies, government agencies and military operations for more than 30 years.
About Energi:
Energi is an Industrial Reinsurance Company that specialize in providing risk management and insurance solutions to over 1,000 energy companies the United States and Canada. Energi, along with its dedicated claims management company, has over 250 associates in the United States with 125 associates located in the corporate headquarters. Energi has been selected by the Boston Globe, Boston Business Journal and Business Insurance as one of the Top Places to Work in 2012, 2013 and 2014.