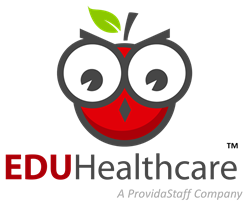 We are off to a great start with engaging others through this effort and we expect engagement numbers to increase at an increasing pace going forward
Huntersville,NC (PRWEB) October 13, 2015
EDU Healthcare, a leading provider of healthcare services to school systems, has recently launched an ongoing social media effort. The organization has an active presence on Facebook, Twitter, LinkedIn, Instagram, and Google Plus. In addition, the company has an active blog on their corporate website for posting news articles within K-12 educational industry and related healthcare industry.
"We have been late to game with our social marketing effort", said Matthew Lewis, Vice President of EDU Healthcare. "We have significantly ramped up our efforts to engage more individuals about our company and industry as a whole. Social media has quickly become the center of marketing for businesses. It drives engagement and a sense of community for followers. The goal in this effort is to engage more individuals and create a platform for sharing information", he said.
EDU Healthcare utilizes Facebook and Twitter as a way to share information and connect with current and potential healthcare providers and special educators. The corporate Facebook page currently has over 3,800 followers and continues to add over 300 followers per week. The company uses Facebook and Twitter to share relevant news articles. In addition, the company also shares new job opportunities and company updates.
EDU Healthcare utilizes LinkedIn to engage professionals about industry news, events, trends, and key topics. The company has created a dedicated LinkedIn Group called "Special Education and Therapy Services in Schools Networking/Discussion Group" to engage healthcare professionals and special educators in schools. It allows the members of the group to share information or discuss topics relevant to them. All school based professionals are invited to join this group.
EDU Healthcare also utilizes Instagram to post photos of ongoing projects and behind the scene glimpses into the life of EDU Healthcare.
"We are off to a great start with engaging others through this effort and we expect engagement numbers to increase at an increasing pace going forward", said Matthew Lewis.
About EDU Healthcare
EDU Healthcare provides health services to educational systems in all 50 states. We work with many public and private school districts in meeting their therapy, nursing, and special education needs for their students. We attract, retain, and manage our staff who are at the center of our organization delivering these services. Providing quality services is what we strive for with every single client and student. We know first-hand how important it is for students to receive the educational health-related services in order to grow and develop in their educational plan.