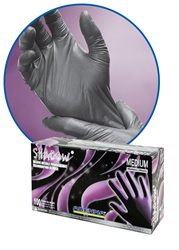 Adenna has reached the Platinum level of product data quality and completeness at SEMA Data Co-Op.
Ontario, CA (PRWEB) October 14, 2015
Adenna Inc., a worldwide supplier of high-quality disposable gloves since 1997, announces a partnership with SEMA Data Co-Op (SDC) to deliver its product data including specifications, pictures and videos to wholesale distributors, dealers and retailers in the automotive aftermarket. SDC is a single source for hundreds of brands of validated, standards compliant product data for the automotive aftermarket.
Manufacturer members, known as Suppliers, upload product data onto SDC system using specific tools to ensure accuracy and completeness. The data is then validated and made available to wholesalers, dealers and retailers (Receivers) based on authorized access from the Suppliers.
"We want to be the trusted provider of hand protective gloves in the automotive market," said Maxwell Lee, CEO and President of Adenna Inc. "To accomplish that we need to meet and exceed expectations of the market with quality products, data and ongoing support."
Adenna has achieved the Platinum status with SDC, meaning Adenna has reached the pinnacle of data quality and completeness to meet even the most rigorous Receiver's requirements.
Adenna offers over 20 different styles of disposable gloves to protect automotive professionals' hands against acetone, grease, solvents, paints, isocyanates and other hazardous materials. For more information, come visit us at booth #10369 at the SEMA trade show in Las Vegas. Contact us at (888) 323-3662, email info(at)adenna.com, or visit http://www.adenna.com.
About Adenna Inc:
Established in 1997, Adenna Inc, markets and distributes a wide variety of hand protection and healthcare products around the world. Adenna serves customers across a variety of industries, including; automotive, beauty, dental, EMS, food service, healthcare, industrial, laboratory, law enforcement, safety, tattoo body art, sanitary maintenance, veterinary, etc.
Equally important is Adenna's dedication to "Awesome" customer service experience. The corporate office and master distribution center is located in Ontario, California with other distribution centers in Elgin, Illinois and Atlanta, Georgia.