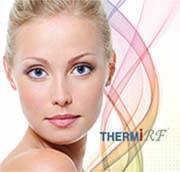 Dr. George is an advocate that ThermiVa is a great non-surgical procedure for addressing several key areas of concern for all women
Summit, New Jersey (PRWEB) October 09, 2015
Ethos Spa, Skin and Laser Center has officially announced the availability of ThermiVa and ThermiSmooth for vaginal rejuvenation treatments especially for peri-menopausal women.
"We always strive to deliver the best possible experience to our clients," stated Dr. Hardik Soni, MD, the company's medical director and owner. In addition to adding these services, Dr. Kathryn Wells George, OB/GYN with an expertise in vaginal rejuvenation will be performing these procedures.
Dr. Kathryn Wells George is an OB/GYN with an expertise in vaginal rejuvenation. Her primary focus at Ethos Spa is Radio frequency treatments with ThermiVa of the internal and external vaginal areas. Dr. George is an advocate that ThermiVa is a great non-surgical procedure for addressing several key areas of concern for all women who have concerns about changes in their vaginal vitality: urinary incontinence, vaginal dryness, vaginal looseness, labial sagging, decrease or loss of orgasm, and decreased sexual satisfaction.
Oftentimes women who have had a vaginal childbirth start seeing signs of vaginal laxity and start feeling vaginal dryness when they are peri-menopausal. The treatments for these symptoms have been either surgery -which is costly and invasive or kegel exercises - which do not always help.
ThermiVa is recommended for vaginal rejuvenation. The treatment delivers controlled thermal energy to the desired areas – external (labia) and/or internal (vaginal) – using the same technology that has been used for years in ThermiSmooth procedures to reduce the effects of aging.
ThermiSmooth is a non invasive skin smoothing treatment that uses a specially designed thermistor regulated handpiece. The skin is heated to a certain temperature that is proven to stimulate fibroblasts that produce collagen over time.
To learn more about ThermiVa or ThermiSmooth services and how they can help with vaginal rejuvenation and skin smoothing, visit http://www.MyEthosSpa.com.
About Ethos Spa, Skin and Laser Center: Ethos Spa, Skin and Laser Center is a practice comprised of physicians, physician assistants and skin care specialists. The practice is committed to providing the latest technology and skin care, and delivers services including laser hair removal, skin resurfacing, chemical peels and injectables, such as Botox, men's services, tattoo laser removal, dermal fillers and acupuncture.
Contact: Donna Albanese, Spa Director
Name: Ethos Spa, Skin and Laser Center
Phone: 908-273-5400
Email: Info(at)MyEthosSpa(dot)com
Web Address: http://www.MyEthosSpa.com
Source: Hardik Soni, MD