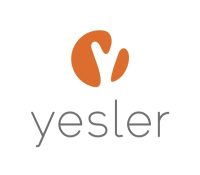 Lead Lizard's expertise strengthens our ability to build stronger, more intelligent marketing programs that generate revenue and help our clients prove the value of their marketing investments. - Mike Kichline, CEO of Yesler
Seattle, Washington (PRWEB) October 13, 2015
Yesler, a full-service B2B marketing agency, announced today that it has acquired Lead Lizard, a marketing automation and sales enablement agency in Portland, Oregon. The addition of Lead Lizard's expertise in marketing automation and sales enablement expands the level of service that Yesler provides to current clients and positions the agency to grow its established and emerging B2B client portfolio.
"Businesses on the path to digital transformation need to build highly targeted marketing and sales programs that engage customers at every stage of the buying journey and deliver real, quantifiable results," said Mike Kichline, CEO of Yesler. "Adding Lead Lizard's expertise strengthens our ability to build more robust, intelligent marketing programs that generate revenue and help our clients prove the value of their marketing investments."
Lead Lizard has worked with a solid roster of clients to deliver customized, measurable marketing and sales programs by using emerging marketing technologies that support the evolving way businesses generate demand. Since its founding in 2012, it has grown to a team of 17 marketing technology specialists, with certifications in Eloqua, Marketo, Salesforce, Pardot, and Microsoft Dynamics. "We're experts in marketing automation and CRM services, but our clients increasingly want full-service demand generation capabilities and great content to fill the funnels we build. By joining Yesler, our clients will get the data-driven strategy and content marketing expertise they need to further transform their marketing efforts," said Sam Boush, President of Lead Lizard.
"Having worked with both agencies, I'm excited for the opportunities the acquisition will bring. Their combined services offer a host of capabilities and a depth of expertise that will benefit their respective clients and the organizations alike," said Paul Gottsegen, CMO for Mindtree.
About Yesler
Founded in 2012, Yesler is an end-to-end B2B marketing agency that offers buyer-centric, data-driven solutions for every stage in the customer life cycle for some of the world's largest and most innovative companies, including Amazon, Mindtree, SAP, Zillow, Microsoft, and Salesforce.com. Yesler employs more than 250 people from offices and remote locations around the world, including Philadelphia, London, Toronto, and its headquarters in Seattle, Washington. For more information, please visit http://www.yesler.com.