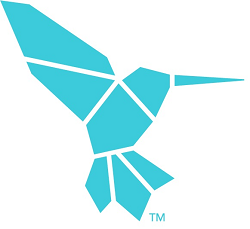 Sunnyvale, CA (PRWEB) October 15, 2015
IntraOp Medical Corporation, http://www.intraop.com, today announced the treatment of over 15,000 patients treated with the Mobetron®, an innovative electron based intraoperative radiation therapy (IORT) device which has been used worldwide by leading healthcare institutions for nearly 20 years.
"Electron IORT has been around since the late 1950's with more than 70,000 patients treated, most of whom required transport out of a sterile OR during surgery to receive treatment. We are extremely proud of our contribution in making this treatment modality much more accessible and safer by developing the world's first portable, self-shielded LINAC that can be wheeled into any OR and safely used without any costly shielding renovations" said IntraOp CEO Bruce Khouri. "We are confident that our growing list of patient successes over the past two decades will alert the general public to become more informed about this life-saving and convenient treatment," added Khouri.
For decades, electron IORT has been used for locally advanced and recurrent cancers, achieving excellent clinical results in both local control and survival, especially in indications where it is often difficult to obtain clear surgical margins such as pancreatic cancer, colorectal cancers, head and neck cancers, GYN cancers, and sarcomas. The National Comprehensive Cancer Network (NCCN) http://www.nccn.org has recommended IORT with electrons as the treatment of choice for locally advanced and recurrent rectal cancer.
Electron based IORT is also gaining traction in treating early stage breast cancer, with numerous studies around the globe pointing positively to its clinical efficacy as possibly the best Accelerated Partial Breast Irradiation (APBI) modality. Those studies consistently demonstrate a single dose electron-beam treatment for qualified low-risk patients produces equivalent patient outcomes in less time, eliminating the need for multiple "fractionated" external beam x-ray treatments, while providing superior cosmetic results.
The Mobetron unifies surgeons, radiation oncologists and medical physicists to act as an effective team by surgically "re-approximating" the cancerous tissue to better align, target and deliver a precise, cancer killing dose of electrons in the operating room during surgery when residual microscopic tumor cells are exposed and most vulnerable. The Mobetron can administer in a single, two-minute treatment the equivalent of six weeks of conventional post-operative external beam x-ray radiation. By greatly reducing the overall treatment time, the patient is able to return to daily life much sooner than with conventional treatments. The technique is often done in conjunction with oncoplastic breast reconstruction to maximize cosmetic results, explaining the increasing trend toward electron IORT with the Mobetron as a preferred APBI technique for low risk patients.
The Mobetron is currently utilized by leading medical institutions such as the Mayo Clinic, University of California at San Francisco, Massachusetts General Hospital, Stanford University Medical Center, Scripps and dozens of other top institutions throughout the United States, Europe, Asia and the Middle East.
"After years of carefully and rigorously developing the technology, science and data in partnership with leading medical institutions and physicians, we are excited to be announcing this 15,000 patient milestone on behalf of all their excellent clinical work and diligence." said Derek DeScioli, IntraOp Vice President of Global Sales. "As more long term clinical data for various cancer indications publishes, we expect a consistent uptick in patient volumes at many of our hospitals. Given the versatility of the Mobetron, many of our hospitals are now treating over 200 patients per year. Hence, we expect to double this milestone before 2020" added DeScioli.
About IntraOp Medical Corporation
IntraOp™ is the leading innovator of electron radiation devices for treating cancer as an adjunct to invasive surgical procedures. As the developer and manufacturer of Mobetron®, IntraOp pioneered the world's first portable, self-shielded LINAC used for Intraoperative Radiation Therapy (IORT). Mobetron IORT is capable of delivering a precise dose of cancer killing electrons to any clinical target during surgery, when healthy tissue is not involved and cancer cells are most vulnerable. More than 15,000 patients in 16 countries have benefited from Mobetron IORT. Based in Sunnyvale, California, IntraOp is a cancer care company uniting radiation and surgical oncology in the fight against cancer. For more information please visit http://www.intraop.com
###
Product photography available upon request