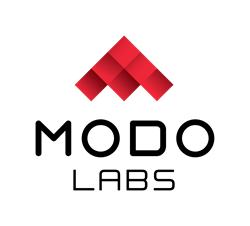 Unlike other quick app builder products with limited features and cookie-cutter user interfaces, Modo Labs enables customers to create powerful and beautifully branded mobile experiences that inspire loyalty amongst students, employees and customers.
Cambridge, MA (PRWEB) October 12, 2015
Modo Labs, Inc., provider of the leading mobile engagement platform for universities and enterprises that empowers both technical and non-technical staff to quickly create extraordinary mobile campus apps, today announced the next release of its mobile platform, Kurogo 2.5. Kurogo 2.5 offers unprecedented market leading innovation, such as a powerful mobile Theme Builder and enhanced messaging capabilities. These new features make it easier than ever for any non-developer to quickly assemble beautiful and unique branded mobile apps that engage and delight students, employees, and customers.
The Kurogo Platform is the first solution that puts mobile implementation and deployment capabilities, previously only attainable by hiring expensive mobile consultants, directly in the hands of non-developers. At the heart of Kurogo is a Mobile-Optimized Middleware™ platform that accesses and quickly mobilizes any data source or dynamic feed, such as maps, social media, news, videos, transit and more, and assembles this information into a curated and rich mobile experience. In addition, the Kurogo Admin and Publisher App Assembly System empower non-technical marketing staff or business owners to create and enhance native apps for any event or purpose, such as for new student or employee orientation, company training, or corporate events. Kurogo's unique combination of data access, powerful user experience, and ease-of-use dramatically reduces mobile development time and costs for universities and corporations.
Apps created on the Kurogo Platform have always stood apart with their intuitive and impressive UI/UX. The next generation platform, Kurogo 2.5, brings a new level of simplicity to mobile app assembly while also empowering customers to create even more engaging mobile experiences. Some of the new features include:

Theme Builder – Kurogo's Theme Builder is the most user-friendly and powerful mobile theming tool available in the industry. Theme Builder gives Kurogo app publishers the ability to create a new theme and extend a visual brand identity to their mobile app in just minutes. An intelligent quick builder feature instantly generates different color schemes to choose from, which is then automatically applied to the entire app. The new theme can be tailored using hundreds of theme parameters–colors, typography (including custom fonts), branded images, icon sets, and more–in order to create a unique one-of-a-kind mobile experience. To see it live, attend our webinar.
Launchpad – A new Launchpad home screen option gives customers the ability to create, in just a few clicks, a visually striking entry point into their mobile app. Interface options range from the ubiquitous icon springboard to advanced modern magazine style layouts (and many more). Kurogo's dynamic responsive system automatically optimizes and partitions the user interface to scale and maximizes the layout for any size device, whether a small phone or a large tablet.
Enhanced Messaging –Enhanced Banner Messaging deepens the mobile experience and increases user loyalty. Tailored Banner Messages can now be created, scheduled, and delivered to any screen within an app. Targeted messaging keeps the right users engaged–so visitors checking out dining options don't miss the daily specials and those attending new student or employee orientation are kept informed of important events or deadlines - without interrupting other app users.
Dynamic Geolocation – Dynamic Geolocation ensures that, no matter where users are located, they always receive the most up-to-date, localized information available. Geolocation automatically detects when a user travels between different office locations or campuses. The app then intelligently interacts with the end user to determine whether to switch to a new experience, facilitating a seamless adjustment to a new environment.
Transit Notifications – With Transit Notifications, users can set an alert that notifies them prior to their bus' arrival at their stop. Kurogo integrates with popular transit systems to provide this functionality.
The enhancements in Kurogo 2.5 underscore Modo Labs' commitment to providing any customer, no matter their level of technical skill, with the ability to create rich, highly differentiated mobile experiences, that are an integral part of the organization's digital strategy.
"Modo Labs occupies a unique place in the app development market. Unlike other quick app builder products with limited features and cookie-cutter user interfaces, Modo Labs enables customers to create powerful and beautifully branded mobile experiences that inspire loyalty amongst students, employees and customers. And unlike custom mobile development projects, apps developed on the Kurogo Platform can be deployed quickly and inexpensively using your existing staff. Kurogo 2.5 is another leap forward, ensuring that our customers can easily create one-of-a-kind apps that both make a statement and provide their organizations with an exceptional level of mobile functionality," said Stewart Elliot, CEO of Modo Labs.
To read more about all the enhancements in Kurogo 2.5, click here.
To learn more about Theme Builder, attend our Webinar, Wednesday October 14, 2015 where Pepperdine University will share its mobile strategy and we'll apply Theme Builder directly to the Pepperdine app.
About Modo Labs, Inc.
Modo Labs offers a complete mobile solution that empowers ordinary people to create extraordinary campus apps. Any non-technical person can create a mobile experience in hours that engages students or employees. Pre-built modules leverage any data (indoor and outdoor maps, courses, social, video, dining, transit, athletics and more) and deliver it to a central campus app for a deep integrated user experience. Simple authoring tools make it easy to dynamically create and instantly deploy any other event or activity module across all mobile channels, such as for admissions, orientation, benefits, and more. Hundreds of universities and organizations in more than 30 countries use solutions from Modo Labs to deliver rich mobile websites and native apps. Modo Labs is headquartered in Cambridge, MA. Interested parties can learn more about Modo Labs at http://www.modolabs.com