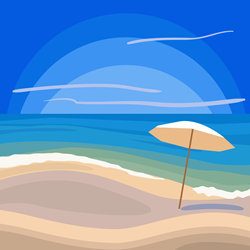 Probate alternative for timeshares in California known as "Affidavit Real Property of Small Value."
Huntington Beach, CA (PRWEB) October 22, 2015
For five years Deed and Record has helped heirs obtain ownership of timeshares with a procedure known as an "Affidavit Real Property of Small Value" (the "Affidavit"). The Affidavit procedure has two steps.
The first step is to obtain authorization from the Superior Court of California for the transfer. The Affidavit is filed with the Court. Attached to the Affidavit is an "Inventory and Appraisal." The Inventory and Appraisal is completed by a "Probate Referee" who determines the fair market value of the timeshare.
The second step is to record the Affidavit and a deed with the County Recorder where the timeshare is located. The deed transfers ownership of the timeshare from the decedent's estate to the heir. Copies of the recorded affidavit and deed are provided to the resort company to update their records and to allow the heir access to the timeshare.
The Affidavit is available as alternative to formal probate only when the decedent directly owned real property in California with a fair market value less than $50,000. Real property owned by a trust or real property held in joint tenancy with a surviving joint tenant owner is not included in the $50,000 ceiling. Timeshares are frequently overlooked in funding trusts. The Affidavit is a good tool for the Successor Trustee to transfer the timeshare to the beneficiaries of the trust.
The fair market of the vast majority of timeshares in California is less than $50,000 which allows for use of the Affidavit procedure. Heirs who require ancillary probate for a timeshare in California can use the Affidavit.
This press release is provided by Mark W. Bidwell, an attorney licensed to practice in California. Mr. Bidwell markets through websites, primarily DeedAndRecord.com. Office is located at 4952 Warner Avenue, Suite 235, Huntington Beach, CA 92649. Telephone is 714-846-2888.