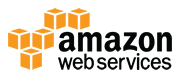 Chicago, Illinois (PRWEB) October 15, 2015
As a platinum sponsor of SharePoint Fest Chicago, Amazon Web Services will join other sponsors in bringing this annual technology conference to Chicago, Illinois December 8-10, 2015 at McCormick Place - South.
About Amazon Web Services
In 2006, Amazon Web Services (AWS) began offering IT infrastructure services to businesses in the form of web services -- now commonly known as cloud computing. One of the key benefits of cloud computing is the opportunity to replace up-front capital infrastructure expenses with low variable costs that scale with your business. With the Cloud, businesses no longer need to plan for and procure servers and other IT infrastructure weeks or months in advance. Instead, they can instantly spin up hundreds or thousands of servers in minutes and deliver results faster.
Web Site: http://aws.amazon.com
About SharePoint Fest
Attend SharePoint Fest - Chicago, where you'll be able to attend technical classes and workshops – taught by Microsoft Certified Trainers, Microsoft engineers and Microsoft MVPs – covering Enterprise Content Management, Power Users, Social SharePoint, Business Value, Implementation/Administration, Office 365, Workflow, Business Intelligence, Special Topics & SharePoint Development. Choose one complete learning track or mix & match based on what content best meets you and your organization's current needs!
Web Site: http://www.sharepointfest.com/Chicago