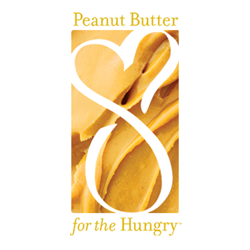 Alexandria, VA (PRWEB) October 13, 2015
Peanut Proud, a 501 (c) (3) charitable organization of the U.S. peanut industry, is donating 62,000 jars of peanut butter to help the thousands of families affected by the flooding disaster in South Carolina. The estimated retail value of this donation is $180,000.
Peanut Proud is facilitating three shipments of various brands of peanut butter manufactured by J.M. Smucker Company, Algood Foods, Golden Boy Foods, The Kroger Company, and John B. Sanfilippo & Son. Southern AG Carriers delivered the first shipment of peanut butter to Harvest Hope Food Bank in Columbia, SC on Thursday, October 8; the two remaining shipments are expected to be delivered by early next week.
Peanut Proud's efforts are bolstered by those of peanut state grower organizations, including the Georgia Peanut Commission, Virginia Peanut Growers Association and North Carolina Peanut Growers Association, in addition to the National Peanut Board. Earlier this week the National Peanut Board approved a donation of $10,000 for disaster relief to Peanut Proud.
Peanut butter is the number one most requested item by food banks due to its nutritious, inexpensive and shelf-stable nature. Peanut Proud President, Gregg Grimsley, said peanut butter is, "a product that is almost perfect for disaster relief…Because it is shelf stable. You can store it without refrigeration, without electricity. Once again it gives you most of the nutrition that you need from just peanut butter."
To make a life saving donation, visit Peanut Proud's website at http://www.peanutproud.com or send a check to: Peanut Proud, 2015 Disaster Relief, P.O. Box 446, Blakely, GA 39823.
Peanut Butter for the Hungry is an umbrella initiative of the U.S. peanut industry that, along with Peanut Proud, helps severely malnourished children around the world. This initiative, which is administered by the American Peanut Council, supports the manufacture and use of ready-to-use therapeutic food (RUTF), a simple but effective mixture of peanut paste, powdered milk, vitamins and minerals, in addition to the donation of shelf stable peanut butter to food banks throughout the United States. Peanuts are naturally cholesterol-free and are a good source of protein, vitamin E, niacin, folate, phosphorus and magnesium.
Visit http://www.pb4h.org to learn more about Peanut Butter for the Hungry.
# # #