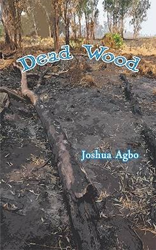 "We are pleased to announce the release of this articulate and probing drama about the Nigerian state which also has ramifications for the rest of society." - Robert Fletcher, CEO of Strategic Book Publishing and Rights Agency
(PRWEB) October 13, 2015
The play "Dead Wood" opens with the arrival of idealistic corps members joining the National Youth Service Corps (NYSC) camp in Kebbi State, Nigeria. Experiencing a mix of excitement and disillusionment, a struggle follows against NYSC authorities by corps members and punishment meted out by the military. The play exposes how the actions and misdeeds of leaders can offend common humanity and destroy peace.
This stunning contemporary African drama connects the past to the present, showing how memory can yield something about life in ways that touch everyone, either as the oppressors or the oppressed. The play mirrors how the oppressed get entangled in the very misdeeds of their oppressors. Pervading the text are the universal themes of oppression and suppression, molestation, abuse, corruption, and wickedness.
The play represents a cumulative response to the failed Nigerian state, a country riddled with malfeasance and stealing. It also acts as a warning to the unjust world as a whole. The narrative portrays the African tragedy in a hilarious way, yet still provides a sobering portrait of the abiding problems facing the planet. "Dead Wood" is a reminder of which rules to follow in life and which to avoid, especially mistreating others as dead wood.
Watch the video at: https://www.youtube.com/watch?v=tjA-HX32RcA&feature=youtu.be
About the Author: Joshua Agbo, author of How Africans Underdeveloped Africa: A Forgotten Truth in History, teaches at Benue State University in Nigeria. He is currently working on his Ph.D. in African exile literature at Anglia Ruskin University, Cambridge.
"We are pleased to announce the release of this articulate and probing drama about the Nigerian state which also has ramifications for the rest of society," stated Robert Fletcher, CEO of Strategic Book Publishing and Rights Agency.
DEAD WOOD (ISBN: 978-1-68181-201-4) is now available for $15 and can be ordered through the publisher's website:
http://sbprabooks.com/JoshuaAgbo or at Amazon.com or Barnesandnoble.com.