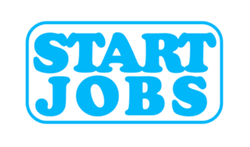 "By finding students local jobs close to campus, we are eliminating travel time and transportation costs, while aligning students with their main objectives: paying for school and attending class."
Miami, FL. (PRWEB) October 12, 2015
StartJobs, the leading job resource website, is announcing a patented algorithm that provides students with the ability to quickly find hourly and entry-level job opportunities close to school. StartJobs caters to college students and recent graduates acting as the liaison between employee and employer. Its advanced search engine aggregates job listings from around the country, helping users zero in on localized opportunities within their field of study.
"It is also about keeping students engaged and in school by creating an ecosystem around campus where students reduce travel time between home, work, and class," said founder Rick Hoskins. "By finding students local jobs close to campus, we are eliminating travel time and transportation costs, while aligning students with their main objectives: paying for school and attending class."
One of StartJobs' main goals is to help college students reduce student debt, which continues to balloon out of control. With this goal in mind, StartJobs has utilized its ability to collect jobs regionally to find job opportunities close to college campuses, allowing students to stay involved in school while working. As a result, it is StartJobs' hope that students can borrow less in financial aid, if any, during their college careers. The end result is a higher number of graduates who have a much stronger financial foothold and applicable portfolio of work upon graduating.
About StartJobs
StartJobs helps people get hired faster. Using a unique algorithm, StartJobs aggregates job listings both regionally and by industry allowing job seekers to pinpoint the perfect job for their needs. StartJobs is on a mission to end student debt forever by providing students with job opportunities conveniently located close to school, making going to class and work an easier part of daily life. To learn more, please visit http://www.StartJobs.net follow us on Twitter, or "Like ' us on Facebook.