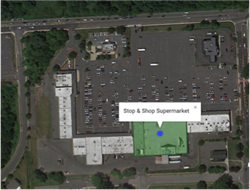 Through Blueprints, xAd can actually deliver on the promise of mobile by providing marketers with the ability to deliver right place and right time messaging that connects with consumers in a meaningful way.
New York, NY (PRWEB) October 12, 2015
xAd, the leading location platform that enables marketers to reach the right people based on the real places they visit every day, has earned a much-coveted honor at the Digiday Signal Awards in mobile advertising technology. xAd's Blueprints, a location-based technology that automates the creation of actual physical boundaries (or geo-fences) for millions of brick-and-mortar stores worldwide, was given the award in the Best Mobile Advertising Platform/Location-Based App category.
Released in April 2015, Blueprints is the first technology to create and store accurate business geo-boundaries automatically based on satellite imagery, creating a proprietary data set of accurate business blueprints. This approach is novel to the ad tech industry, which often relies on basic street address or navigational data to identify people in or nearby business locations. This method is problematic as many addresses are an actual point on a street – sometimes 100 meters or more away from the actual business itself. Accuracy in place data is especially crucial when leveraging physical visitation data as the basis for identifying the right audiences (e.g. the Sports Enthusiast who frequents sports apparel stores and gyms) or a way to measure ad campaigns' effectiveness. Before Blueprints technology, only one out of four media dollars spent to target audiences based on store visitation would actually reach the intended person, resulting in wasted ad dollars and irrelevant ads for consumers.
Dipanshu "D" Sharma, Founder and CEO of xAd, commented, "xAd is honored to be recognized by the Digiday community and judges for our Blueprints technology, showing how location is truly the holy grail in mobile marketing and beyond. Consumers depend on their mobile devices to give them the information they need, when they need it, which has drastically changed the paradigm for digital advertising. As a result, marketers need the ability to engage consumers when and where their messages are most relevant. Through Blueprints, xAd can actually deliver on the promise of mobile by providing marketers with the ability to deliver right place and right time messaging that connects with consumers in a meaningful way."
Sharma continued, "In the U.S. alone, there are over 130,000 updates to business addresses daily, according to the U.S. Postal Service. Without the automation of xAd's Blueprints technology, it would take years to accurately outline business blueprints, plus further maintenance. xAd has the only patented location-based mobile advertising platform with foundational accuracy in precise data and robust targeting to unlock insights on business visits and activate audiences in real-time without the guesswork."
The first annual Digiday Signal Awards, honored the tech platforms simplifying the marketing process for brands, agencies and publishers. Before selecting the winners, judges from Volkswagen, Conde Nast, Salesforce and more, narrowed the entries down to 85 finalists from four main categories including ad tech, commerce tech, marketing tech and content/publishing. Winners were selected based on their innovation and effectiveness.
With global scale, accurate data and precise targeting, powered by Blueprints technology, xAd has helped some of the top advertisers experience real-world results through mobile advertising. Most recently, xAd partnered with the National Center of Missing and Exploited Children (NCMEC) through the Federation of Internet Alerts (FIA) to deliver targeted AMBER ALERT messages in areas of interest after a child has been abducted. With foundational accuracy powered by Blueprints technology, xAd has driven over a 2000% increase in engagement above advertising benchmarks for these hyper-local messages. Since xAd joined the FIA program in May, the partnership has been such a success that it has been extended into severe weather alerts, including tornado warnings.
Monica Ho, Head of Marketing, Infrastructure, added, "When a child is abducted, every impression and eyeball counts. Law enforcement needs to reach the right people in local areas quickly to safely recover the child. xAd is the only location-based mobile advertising partner that has the precision and scale to activate AMBER Alerts to mobile users in precise search areas of interest during emergency situations. When real-time action and precise targeting matter most, xAd and its Blueprints technology is the solution."
About xAd
xAd enables real-time, location-based marketing, without the guesswork. Working with xAd, marketers can deliver more relevant, personalized messages to the right people they want to reach, based on the real places they visit everyday. Each month, xAd's patented location platform helps marketers reach over 300 million people globally via more than 30 thousand popular mobile applications. With xAd, marketers can say goodbye to assumptive marketing and reach the right people at real places in real-time with precision, relevance and confidence. Learn more: http://www.xad.com.