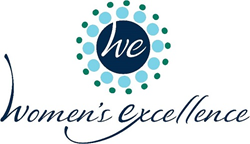 Birmingham, Michigan (PRWEB) October 10, 2015
Adenomyosis is a condition when the tissue that is normally inside the lining of the uterus, the endometrium, grows inside the muscle layer of the uterus. It's a very painful condition that can be helped with treatment. The most common symptoms of adenomyosis are similar to the symptoms of endometriosis and may include pelvic pain, painful intercourse, severe menstrual cramping and irregular bleeding.
In order to confirm the diagnosis Women's Excellence fully evaluates symptoms, performs physical examination and obtains ultrasound evaluation. If adenomyosis is suspected, they can then establish the diagnosis with a minimally invasive outpatient laparoscopic evaluation to rule out endometriosis and also look at the consistency of the uterine wall.
For more information and to schedule an appointment: http://www.womensexcellence.com or 248-693-0543.
Women's Excellence is the most comprehensive obstetric and gynecologic office in Michigan. They also specialize in menopause, weight control, bladder control, endometriosis, robotic surgery, pelvic floor physical therapy, and midwifery services. The knowledgeable, well-trained, compassionate physicians and healthcare providers of Women's Excellence are taking new patients and are conveniently located in four locations throughout southeastern Michigan, Birmingham, Lake Orion, Clarkston and Metamora. For more information, visit http://www.womensexcellence.com.