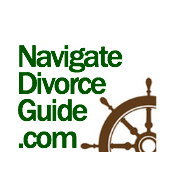 The Attorney-Client Relationship Quiz showed me the questions I need to be asking my lawyer. I feel better prepared to work with my lawyer. Thank you for this simple and easy lesson.
Santa Barbara, California (PRWEB) November 18, 2015
Brian H. Burke has been putting a unique spin on the role of divorce lawyer for 34 years, and his experience practicing law has lent him invaluable insight into the problems with the divorce industry.
He is the author of "Divorce? Don't Let Lawyers Make it Ugly," and his tell-it-like-it-is style has earned him a trusting following of people who are going through divorce, or preparing for it. His website, NavigateDivorceGuide.com, now has new resources for people to evaluate their relationships with their divorce lawyers, and to help them recognize the common unnecessary practices divorce lawyers use that rack up their client's bills, causing unneeded stress.
Not everything about divorce is negative. Divorce gives people the chance to become more like the person they want to be, and to start over. According to Burke, it becomes harder to see the opportunity that divorce presents when your divorce case is being hijacked by a lawyer more worried about their own pocketbook than about your circumstances and values.
The 11 question quiz on NavigateDivorceGuide.com is a quick and easy way to tell if a person should rethink their choice of divorce lawyer. The quiz provides an in-depth results page that explains the probability of a likely problem in your relationship with your lawyer. This tool is particularly useful for people who have already started their divorce, while the comprehensive email series that is also available on the website is an excellent resource for anyone who is about to start the divorce process.
For more information about the quiz or the email series, visit https://www.NavigateDivorceGuide.com.
About Brian H. Burke, J.D.
Brian has been practicing law for 43 years and has been a Certified Family Law Specialist (State Bar of California) for the past 30 years.
Instead of getting paid to "win" a contest, game, or battle that's rarely any of these things, his attention has been on helping people figure out what they can do in the context of their own case to honor and to advance the values and beliefs that are important to them. Through his experience, he has gained valuable insights from his clients and wrote "Divorce? Don't Let the Lawyers Make it Ugly" to share these insights with a wider audience.