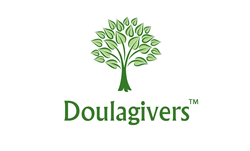 New York NY (PRWEB) October 13, 2015
Doulagivers is O'Brien's licensed training program that consists of her award winning programs Elder Care Doula Training and End of Life Doula Training. A Doulagiver is a non-medical person trained to care for the elderly in a holistic model, physically, spiritually and emotionally. Based on her #1 International bestselling book Creating Positive Passings & The Level 1 End of Life Doula Caregiver Training, O'Brien developed a Level 3 End of Life Doula certificate level for practitioners and home health agencies. Stirred by her experience as both a hospice and oncology RN, O'Brien witnessed that there was a huge gap in the care and support that patients and their loved ones were getting in this last phase of life."This "gap" was leading to unneeded additional suffering both emotionally and physically at the end of life". Said O'Brien. Creating the specialized non-medical area of health care called Doulagivers seemed to be the natural solution. Doulagivers are taught how to support a patient and their loved ones from the moment that a patient needs some form of assistance all the way through the end of life.
The Disconnect in Elder Care/End of Life Care:
It is easy to say that the elderly have been an increasingly ignored population for at least the last 50 years. As our medical system struggles to reinvent itself,services and support for the elderly seem to become fewer and farther between.
The Numbers are Alarming:
With the baby boomer population reaching ages 65 and older, there are 78 million Americans over the age of 65. 20% of whom do not have adult children.
In studies across the board ranging from the CHF Healthcare Foundation to the National Hospice and Palliative Care Organization, most people state that they want to be kept at home as they age and at this precious stage at end of life.The missing link is who is going to supply this care?
Doulagivers is the new specialized area in non-medical home health care for the elderly. Suzanne B. O'Brien RN has developed and licensed her Elder Care Doula training and End of Life Doula training into a program that non-medical and medical home health agencies are adding to the services they offer. The first group of agencies that will have Doulagivers span across the country from New York to California. Patti Urban the owner of Comfort Keepers in Guilford Connecticut was one of the first to buy the licensed training for her franchise. " I took Suzanne's End of Life Doula Training over a year ago and knew it was exactly what I needed to offer my community. End of life is such a precious time and one that needs to be done with the right education and support. Since I announced my having Doulagivers as part of my services, my phone has been ringing off the hook from people who want to take the training to those who need the service." Said Urban
Doulagivers is not only helping the patients and their loved ones, but is giving new hope to health care workers." I am getting calls everyday from those who work in the main stream medical system and want to become Doulagivers. From retired RN's to social workers and everyone in between." States Urban. As one hospice RN put it " I understand the challenges of the medical system at this time, but I did not become a hospice nurse to spend 80% of my time doing paperwork and 20% with the actual patient." She said.
Even though many Doulagivers come with years of healthcare experience, they will not be wearing their "clinical hats" and therefore will be able to forgo the overwhelming amounts of paperwork that goes along with the reimbursement that drives the medical system. Doulagivers are non-medical health care professionals paid by private pay, long term care insurance and even volunteering their time when needed.
Medicare and Insurance Companies are Starting to See the Future and Making Steps to Acknowledge the Shift in the Future of Elder Care:
On July 8th 2015 The New York Times article Medicare Plans to Pay Doctors for Counseling on End of Life by Pam Bullock is one great example, New York Times article There is also a major insurance company doing a pilot program to pay caregivers, end of life doulas, and other ancillary support for patients that choose comfort care at home. If statistics are correct and 9/10 people want to be kept at home, we better get ready. With more and more patients choosing the stay at home option, there will be a tremendous need to support them as well as their loved ones to accomplish this last request with a great amount of success.
Visit http://www.suzannebobrien.com
Source: National Hospice Organization Gallup Poll
Survey: California CHF Healthcare Foundation