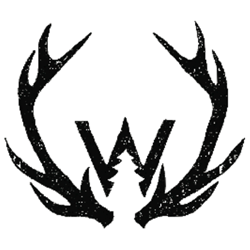 Minneapolis, MN (PRWEB) October 13, 2015
William Rogue & Co, an established outdoor retailer focusing on products Made in America, has teamed up with Marked Leather to develop a branded line of leather and canvas goods. The product line will include duffel bags, hunting accessories, iPad/iPhone sleeves, wallets and more.
William Rogue & Co was started in Minneapolis by Jeff Tietz, whose intent is to sell only products Made in America. Products that tell a story. Products that stand the test of time. "We are advocates for 'less is more,' buying fewer items but of higher quality, taking the time to learn about the product and the brand. Because when you do this, chances are you're going to have these items for a really long time," explains Tietz.
William Rogue is partnering with Scott Loeser of Marked Leather to help build this line of branded adventure gear. "We are thrilled to partner with Marked Leather," said Tietz. "It's great to be able to work with another local Minneapolis business to expand our offering and develop our branded line of outdoor adventure products."
This fall, William Rogue and Marked Leather will unveil their line at popup shows local to the Minneapolis area. Products will also be available for purchase online at http://www.williamrogueandco.com prior to the holiday season.
Currently, Marked Leather produces its own unique line of bags and accessories from scratched, branded and scuffed pieces of leather. To learn more about Marked Leather, visit http://www.markedleather.com.
About William Rogue & Co
At William Rogue & Co, we sell the best Made in America outdoor gear and apparel. Our goal is to promote adventure—whether it's a hike, a day trip, or weeklong excursion—and to share that adventure with others through the hashtag #rogueadventure. William Rogue offers products from the best American brands, including Filson, Duluth Pack, Stormy Kromer, Sandborn Canoe Co., Fox River Socks, Bison Made Wallets, Field Notes, Duke Cannon, and now its own William Rogue brand. William Rogue appeals to anyone with a passion for the outdoors. We are proponents of the fact that everything is better outside. William Rogue sells through http://www.williamrogueandco.com, from its business location in Minneapolis, and through a select few retail locations where William Rogue shares a small footprint of shared retail space.