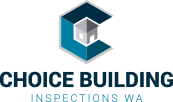 We do a series of tests and we make sure to check all the components. All our tests are non-invasive and use the best technology available.
(PRWEB) October 12, 2015
Many people remain unaware about the importance of building inspections. The inspection of buildings is vital as it not only helps individuals in evaluating the structural and mechanical condition of the property, but also helps them in avoiding problems and extra costs down the track. Therefore, to sensitize people on building inspections, Choice Building Inspections is planning to launch a marketing campaign that will focus on various key aspects of building inspection and its advantages. Individuals planning to invest in the real estate property can get benefitted by this campaign and can save themselves from spending an extra amount of money in re-constructing their purchased property.
The marketing campaign that the company is set to launch will focus on developing a strong relationship with real estate agents. This will further help the individuals in getting a well maintained and inspected building before their purchase. The campaign mainly focuses on creating awareness among the individuals about the different types of building inspection in Perth that the building inspectors perform, which includes Foundation and support structure, Fireplaces, Roof systems, Basement seepage, Safety controls, Electrical capacity & components, Structural integrity and many others.
Choice Building Inspections is recognized among the leading building inspection companies in Perth for providing top quality inspection services at the most competitive prices. Different types of services that they provide include Pre-Purchase Inspections, Pre-Listing Inspections, Structural Inspections, Pest & Termite Inspections, Dilapidation Surveys, Special Purpose Inspections and many other. All the inspection services that they provide are planned as per the customers' requirements and are carried under the supervision of their team of experienced and dedicated building inspectors. Individuals looking for a reliable service provider of building inspection in Perth can rely on the services of this reputed firm. Their services can be availed by filling the request quote form present on the company's official website, choicebuildinginspections.com.au.
Talking more about their building inspection services, a representative from the company stated, "Choice Building Inspections can show you what is the condition of the building before you purchase it. One of our much requested services is pre purchase inspection in Perth. We survey the building and check it thoroughly so you only have to go through the report to understand what the status of that property is. We do a series of tests and we make sure to check all the components. All our tests are non-invasive and use the best technology available."
About Choice Building Inspections
Choice Building Inspections Pty Ltd (CBI) are a professional, reliable and multi-faceted Building Inspection team that leads the field in inspecting practices to bring clients a no hassle, efficient and un-biased experience.
All inspectors have certified police clearance and are dedicated to producing efficient and best value service to their customers.
Choice Building Inspections Pty Ltd offers Building Inspections and Termite Inspections for all residential and commercial structures in Perth and greater Perth areas, Western Australia.
Their inspections are followed by an easy to understand report using visual evidence in the form of digital and infrared images.
Mission statement
Choice Building Inspections provide their customers with the reassurance of making an informed decision. Choice Building Inspections incorporates proven, professional state of the art techniques within the building inspection field.
Choice Building Inspections is a growing network of trained Licensed Inspectors who continuously strive to provide top quality service for their individual clients and customers.
They are an innovative and people-oriented company providing individual opportunity, personal satisfaction and rewarding challenges to all members of the company. They aim to be and are fast becoming the most successful building inspection company in Western Australia.
For more information, visit http://www.choicebuildinginspections.com.au