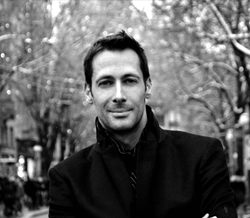 Julien's appointment to lead this expert team will be instrumental in the company's goal of bringing better treatments to patients faster
Somerset, N.J. (PRWEB) October 13, 2015
Catalent Pharma Solutions, the leading global provider of advanced delivery technologies and development solutions for drugs, biologics, consumer health and animal health products, today announced that Julien Meissonnier has been appointed as Vice President, Science and Technology, and will lead a new, dedicated global team of drug development and technology experts.
The Science and Technology organization will bring together experts across multiple technologies and disciplines from within the company and has been created to enhance collaborative scientific development between Catalent, its customers and partners, and accelerate the development of drug products through the use of advanced formulation and drug delivery technologies.
"Julien's appointment to lead this expert team will be instrumental in the company's goal of bringing better treatments to patients faster," explained Sharon Johnson, Senior Vice President of Quality, Product Development and Regulatory Affairs. "From this new, strategic position, he will drive collaborations and partnerships, and increase the adoption of new scientific innovation within the company, acting in an advisory capacity toward colleagues and customers in the selection and application of new technologies."
At any one time, Catalent is working on more than 500 new development projects and contributes to nearly 200 new product launches annually. Mr. Meissonnier had previously led Catalent's European softgel R&D team, focused on early stage screening activities, developing products including OptiShell™ capsules and OptiGel™ Bio capsules, scale-up and technology transfer, directing clinical supplies, and supporting product launches. He holds an Engineering degree in Physico-Chemistry from the ENSI in Caen, France.
About Catalent
Catalent is the leading global provider of advanced delivery technologies and development solutions for drugs, biologics, consumer health and animal health products. With over 80 years serving the industry, Catalent has proven expertise in bringing more customer products to market faster, enhancing product performance and ensuring reliable clinical and commercial product supply. Catalent employs approximately 8,700 people, including over 1,000 scientists, at 31 facilities across 5 continents, and in fiscal 2015 generated more than $1.8 billion in annual revenue. Catalent is headquartered in Somerset, N.J. For more information, visit http://www.catalent.com
More products. Better treatments. Reliably supplied.™