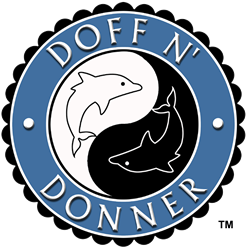 The Donning of a New Age
Mesa, AZ (PRWEB) October 14, 2015
Compression Stockings have always had a notoriously poor compliance rate due to the difficulty in donning and doffing the stockings onto the legs. The Doff N' Donner has now been awarded and duly recognized for its innovative solution to this major industry problem.
The Doff N' Donner, in the compression stockings market since 2012, helps patients & medical professionals to put on and take off compression therapy garments with greater ease. It is quickly becoming the gold standard in its field and has so far helped over a hundred thousand people around the world.
The Doff N´ Donner has the ability to Don a garment over any size or shape of leg, as well as over wet, slippery with lotion, or bandaged legs with no struggle at all. The efficient and versatile Donning performance of the Doff N´ Donner is only half of it. This device also uses the same conveying action to safely and effortlessly Doff the garments from the leg and store them prepared for the next fitting. The Doff N´ Donner's conveying action also helps to increase the longevity of the garment by limiting the wear and tear created by the tugging of conventional Donning.
About the Doff N' Donner:
The Doff N´ Donner is an infinitely shaped water balloon called a toroid that is used to help you either put on, or take off (Don and Doff) compression garments easily and without complications. The Doff N´ Donner was invented and developed by Ray Fikes and officially launched in 2012 under the direction and management of Jonas Thelin. The Company's headquarter and warehouse operations is in Mesa, Arizona.
The Doff N´ Donner has been commercialized on 5 continents and in some 30+ countries around the world. The product is available online at the company's website, in most Home Medical Equipment Stores, through the Mayo Clinic, the VA and several major vein clinics.
The Company is currently seeking a US Distribution Partner for the Institutional (Hospitals) Market.
For more information, please visit: http://www.DoffandDonner.com
Like Us: http://www.Facebook.com/DoffNDonner