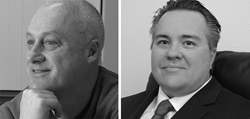 Behind every successful retreat is a good plan.
Springfield, MO (PRWEB) October 13, 2015
In their September 2015 edition, Ophthalmology Business published the first article of a three-part series by Medical Consulting Group Founder and Managing Principal William B. Rabourn and Hollingshead Eye Center Chief of Financial and Operations Louis Pennow. Titled "Making Your Next Retreat Your Best Retreat," the series centers on planning, executing, and evaluating successful work retreats.
In their first article titled "Behind every successful retreat you'll find a good plan", Rabourn and Pennow stress the importance of maximizing four business resources: time, money, human capital, and opportunity.
"The goal with these articles," says Rabourn, "is to help healthcare professionals plan retreats that go beyond dry lectures and forced team building activities."
"We want to help them create an environment that employees actually enjoy and that encourages the sharing of ideas for overall company success," says Pennow.
Visit ophthalmologybusiness.org to read the full article.
RABOURN
Bill Rabourn has nearly 27 years of comprehensive experience in business strategy with a specialty in medical business. He provides consulting and creative services to a select group of medical and surgical ophthalmology and plastic surgery practices. Visit MedCGroup.com to contact him or to learn more.
PENNOW
Louis Pennow has 25 years of experience in managing high-volume refractive and cataract practices. Visit HollingsheadEyeCenter.com to contact him or to learn more.