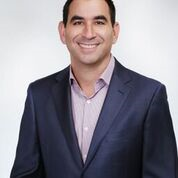 Melnick's strong background and tremendous experience in sales adds bench strength to the Tracx team, solidifying our position as the leading social business platform available today."
New York, NY and London, UK (PRWEB) October 13, 2015
Tracx Inc., the leading social business cloud for enterprises, today announced the appointment of Matt Melnick as Senior Vice President of Global Sales. Melnick will oversee the global sales efforts and report directly to Rick Rudman, Chief Executive Officer at Tracx.
"Matt Melnick is joining us at a very exciting stage in our growth. With an increasing demand from global customers, we continue to expand on our momentum by hiring only the best in the business," said Rick Rudman. "Melnick's strong background and tremendous experience in sales adds bench strength to the Tracx team, solidifying our position as the leading social business platform available today."
Melnick brings more than fifteen years of experience in technology sales to Tracx. He has an established track record of success in organizing and optimizing sales teams with the ultimate goal of growing the overall business.
Melnick joins from Astute Solutions, where he was Senior Vice President of Sales. There, he was responsible for establishing and maintaining strategic partnerships with new and existing global customers. Prior to that, Melnick served as Vice President of Sales for Vocus, a leading provider of public relations software. During his 14-year tenure at Vocus, he held a variety of roles in sales and sales management, helping the company increase sales from $5M to $200M.
This announcement comes on the heels of several prominent new hires, client wins and technology advancements in recent months as the company continues to ramp up, expand, and execute on its strategy to be the leading social business platform that enables smarter interactions that deliver meaningful business results.
"I am thrilled to be a part of such an innovative and dynamic company," said Melnick. "The Tracx team has built a remarkable social platform used by the world's largest and most respected brands. I intend to use my experience and expertise to help the company realize its ambitious sales growth around the world."
About Tracx
Tracx is the leading social business cloud empowering enterprises to build their brand, attract new customers, service existing ones and connect with other key audiences in the social-enabled world. Born smart, our solution analyzes and refines mass amounts of geographic, demographic and psychographic data from across the social web to deliver deep insights into customers, competitors and influencers. It then makes those insights actionable through its contextually driven Social Recommendation Engine, enabling smarter interactions that deliver meaningful business results. The world's most respected and leading brands such as BMW, Kraft Foods, and Rolex rely on Tracx to identify and target audiences, improve planning, enhance monitoring and effectively engage consumers. Tracx is headquartered in New York City with offices in Tel Aviv and London. For more information, visit http://www.tracx.com.
###