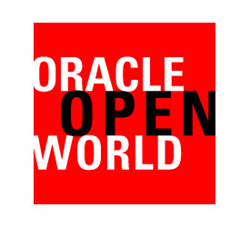 We see great opportunities in NFV and technical alignment with Oracle Communications Application Orchestrator
Parsippany, NJ (PRWEB) October 15, 2015
Dialogic, a global networking software and infrastructure solution provider and gold level member of Oracle PartnerNetwork (OPN), announced today that the company will be participating in Oracle OpenWorld 2015, putting a spotlight on network virtualization offerings, including a live demonstration of advanced services based on Dialogic's PowerMedia XMS.
Jim Machi, Senior Vice President of Product Management and Marketing at Dialogic will be speaking on a panel session titled "Network Function Virtualization: The Good, the Bad, and the Ugly [CON9545]" moderated by Douglas Tait, Director of Product Marketing at Oracle Communications. The session will take place October 26 from 4:45 pm to 5:30 pm at the San Francisco Marriott Marquis in Salon 12/13.
Session Abstract:
With several proof-of-concepts and a few early network function virtualization (NFV) deployments, NFV experts know what is working, what needs to be done, and the roadblocks preventing the full rollout of NFV. This panel of industry leaders from across the NFV ecosystem will share their perspectives from successful NFV deployments—what has worked and what areas need to be fixed— and how to best utilize Oracle's products to deliver significant new revenue. Hear about the obstacles—technical as well as political—that had to be overcome, and the results that have been achieved.
In addition to the session participation, Dialogic's PowerMedia XMS software media server will play an important role in the demonstration of Oracle Communications Evolved Communications Application Server at the communications pavilion. The live demonstration will show an anonymous caller screening application, made possible by the media recording and playback features of PowerMedia XMS. The demonstration will be available in the Marriott Marquis second floor atrium during exhibit hours on Monday, October 26 through Wednesday, October 28.
"We see great opportunities in NFV and technical alignment with Oracle Communications Application Orchestrator," said Jim Machi, Senior VP Product Management and Marketing at Dialogic. "Dialogic PowerMedia XMS enables a host of new valuable, revenue-generating applications to communications service providers because of its ability to scale media resources in an NFV environment."
Dialogic's PowerMedia XMS is a highly scalable, software-only media server that enables standards-based, real-time multimedia communications solutions for IMS, MRF, Enterprise, and WebRTC applications on premise or in the cloud. Built on 15-plus years of software media processing experience, PowerMedia XMS is trusted by world-class service providers and large enterprises to power millions of rich media sessions.
To learn more about PowerMedia XMS, visit the product information center at: http://www.dialogic.com/en/products/media-server-software/xms.aspx
About Dialogic
Dialogic inspires the world's leading service providers and application developers to elevate the performance of media-rich communications across the most advanced networks. 48 of the world's top 50 mobile operators and nearly 3,000 application developers rely on Dialogic to redefine the possible and exceed user expectations. Follow us on Twitter @Dialogic, and visit our social media newsroom for the latest news, videos and blog posts.
Dialogic, and PowerMedia are either registered trademarks or trademarks of Dialogic Corporation or a subsidiary thereof ("Dialogic"). Other trademarks mentioned and/or marked herein belong to their respective owners.
About Oracle PartnerNetwork
Oracle PartnerNetwork (OPN) Specialized is the latest version of Oracle's partner program that provides partners with tools to better develop, sell and implement Oracle solutions. OPN Specialized offers resources to train and support specialized knowledge of Oracle products and solutions and has evolved to recognize Oracle's growing product portfolio, partner base and business opportunity. Key to the latest enhancements to OPN is the ability for partners to differentiate through Specializations. Specializations are achieved through competency development, business results, expertise and proven success. To find out more, visit http://www.oracle.com/partners.
Trademarks
Oracle and Java are registered trademarks of Oracle and/or its affiliates.
Contacts
Dialogic
Tim Moynihan
VP Marketing
+1 973 967 5001
timonthy.moynihan(at)dialogic(dot)com