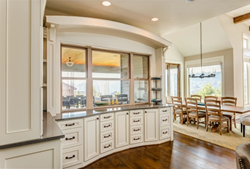 Sellers can put themselves in the best position possible to achieve the highest price for their home, and sell it more quickly and easily, by following a few simple steps.
Libertyville, IL (PRWEB) October 13, 2015
Marian Schaffer, Principal and Founder of Southeast Discovery, a real estate consulting firm specializing in guiding Baby Boomers with their real estate needs in the niche markets of retirement relocation and second homes in the Southeast region, recently shared nine tips to make home selling easier for Baby Boomers in the process of selling their current home in preparation for relocating at retirement.
"Since the economic downturn, many sellers who are planning to relocate have focused on the fact that the value of their home hasn't returned to where it was before the economic downturn. But we don't advise waiting for those valuations to return, because they may not," said Schaffer. "Instead, sellers can put themselves in the best position possible to achieve the highest price for their home, and sell it more quickly and easily, by following a few simple steps."
According to Schaffer, these nine tips will help make selling a home in preparation for a relocation move quicker and easier:
1. Go through your home with a fresh set of eyes, or ask a trusted friend or family member to walk through your home so you can identify areas that need improvement before putting your home on the market. Does the house need a fresh coat of paint? Do the carpets need to be cleaned – or replaced? Does the landscape need to be restored to a more "youthful appearance?" "It's important to declutter and freshen up your home, from rooms to closets," said Schaffer. "Make a list of 'to-do's' from your walk-through and get them done before marketing your home to prospective buyers."
2. Rent a storage unit for things you want to keep but must get out of the home for successful showings. Have a garage sale or estate sale to sell items you no longer need, or donate them. "Everything else you want to keep that isn't necessary for a showing and clutters up your home should really go into storage until you get settled in your new location," said Schaffer.
3. Once your home is presentable, contact three real estate agents or brokers and ask them to provide you with a Certified Market Analysis (CMA). "Buyers will want to get a CMA on their home done by a reputable real estate professional. But keep in mind, every agent will view your home a bit differently," said Schaffer. "It's important to find an agent you're comfortable with – someone you can work with easily with and whose views on your home and neighborhood are in line with your own. Hiring an agent to sell your home is a partnership; for it to be successful, you have to have confidence in the agent and share a similar perspective about how to market your home."
4. Interview 3 realtors in your area. Identify those who seem to be the most successful and active. Schaffer urged buyers to keep in mind that "some agents focus their efforts on being a buyer's agent, while others focus on being a listing agent. It's important to work with an experienced listing agent, but at the same time, you want to be with an agency that markets effectively to buyers, as that agency will support its in-house listings – and your home will be one of them."
5. You may decide to list your home on your own. "Listing your home on your own can provide a big cost savings, if you have the time and the knowledge to do it," said Schaffer. As she pointed out, "There are companies that will have you pay a flat fee to list your home with them, which means your home can still be featured on the MLS for a nominal fee. MLS exposure is very important, but in order for you to list your own home successfully, you need the time and insight to get your home 'show ready' for an effective sales effort, and time to put together a marketing piece on your home that's available when people tour your home. You'll also need time to take calls from prospective buyers and be available to show your home on a day's notice."
6. Price your home accordingly. If you're serious about selling your home, it's critical that you price it correctly. According to Schaffer, "What we have found is that if you price your home correctly the first time, you're likely to sell it more quickly, and at a higher number, than if you initially price it too high, then reduce your offer price over time. As a result, your home ends up showing a high number of days on the market, which works against your efforts of a positive market perception."
7. Little touches make a big difference. "Have chilled bottled waters on the island in your kitchen for touring guests. Have a bootie basket at the front door with a small bench so guests know they should either remove their shoes or use booties over their shoes when touring your home. Lighting candles in several spots in your home an hour before guests come for 15 minutes to 'freshen' the smell of your home can make a big difference. Keep your home clean. Do not have your pets at home during the showings. They can be distracting and not everyone appreciates animals," said Schaffer.
8. Many experts in real estate will tell you your first offer may be your best. Think twice about not taking it. Studies show that sellers who do not take the first offer often realize later that this was a mistake. But Schaffer pointed out, "We don't encourage sellers to take a low-ball offer on their home. But a low-ball offer and your first offer are not the same thing. We encourage clients who get an offer on their home with earnest money and a contract in hand to take the offer seriously, and see what they can do as the seller to put together a deal that works for them."
9. Stay organized throughout the entire process. There are a lot of moving parts to successfully selling a home and making a long-distance move, which can be very stressful. But, as Schaffer said, "It doesn't have to be stressful. If you stay organized throughout the process and keep on top of things, selling a home and making a big move can be relatively stress-free. This is exactly what we've been helping our clients do for over a decade."
"If home sellers follow these steps, their experience will likely be a positive one," said Schaffer. "And there's even the chance that if they feel they've left money on the table as a seller, they may very well recover it as a buyer in their new location."
About Southeast Discovery
Since 2004, Southeast Discovery has been a trusted resource for candid information and insight on communities, developments, and general real estate in the Southeast. Through its highly-ranked web portal, newsletter and blog and its one-on-one work with clients, Southeast Discovery helps buyers actively looking for a retirement or second home in the Southeast navigate the process of identifying the right area and community for their needs. To learn more, visit http://www.southeastdiscovery.com/.