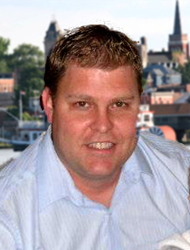 We're delighted to have Bobby join our team. His experience and reputation in the industry make him a tremendous asset for Formetco and a knowledgeable resource for our customers." Jock Gibb - Vice President of Sales
Atlanta, GA (PRWEB) October 13, 2015
Formetco, Inc. announced today that Bobby Tatman has joined the company to strengthen its digital billboard sales in the Midwest region of the United States. Mr. Tatman will be responsible for developing and managing key accounts for commercial and municipal products.
Tatman comes to Formetco after eight years with Independent's Service in Hannibal, Missouri. During his tenure there he specialized in major account acquisition and account management. He holds a Bachelor of Fine Arts degree from Culver Stockton College in Canton, Missouri.
Jock Gibb, Vice President of Sales, commented "We're delighted to have Bobby join our team. His experience and reputation in the industry make him a tremendous asset for Formetco and a knowledgeable resource for our customers. He was our top candidate for the territory, and we are glad he chose to join us."
Upon learning that he had been selected for the new position Tatman remarked, "I'm excited to have the opportunity to be on board with such a high caliber organization. Formetco is well respected in our industry. I'm looking forward to getting started with Formetco, and helping our customers generate more revenue."
Tatman will work from an office in Quincy, Illinois, where he will work with new and existing customers throughout the Midwest.
About Formetco
Formetco is a leading US based manufacturer of large LED display screens for indoor and outdoor applications. Formetco was founded in 1968 and is located in north metro Atlanta, Georgia. The company offers LED billboards, scoreboard systems, message boards and related services marketed under trade names F4X, FTX, EMC, Sports, and Lighting Plus+.