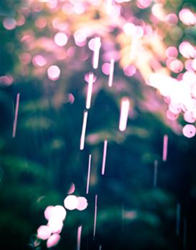 (PRWEB) October 13, 2015
Every month, American Frame, a web-based custom framing and art printing company, sponsors a contest for artists who sell and display work through American Frame's online Art Gallery. This month marks the culmination of the first full year's worth of winners and outstanding pieces of art. To give American Frame customers a chance to consider all the winners one more time, and choose a favorite among them, this month's contest featured the year's best in a competition with each other. Voters chose photographer Jaime Johnson as the champion.
Nature is one of the most popular subjects for artists and art buyers, so it is little surprise that Johnson's work appeals so widely. A native of Mississippi, she grew up surrounded by the beauty of nature and eventually brought her talent and interest in the photographic arts to its many enchantments: rain, birds in flight, the special gray light reflected off a bayou. Johnson's formal training includes a B.F.A. from the University of Mississippi and an M.F.A. in Photography at Louisiana Tech University. She recently won the Grand Prize in the Maine Media Workshops international contest "Character: Portraits and Stories that Reveal the Human Condition." She was also named a finalist for the "2014 Clarence John Laughlin Award." Her work has appeared in publications such as Light Leaked, Muybridge's Horse, and Seites and been shown at venues such as the SOHO Photo Gallery in New York, the Center for Fine Art Photography in Fort Collins, Colorado, and the New Orleans Photo Alliance in New Orleans, Louisiana.
In the winning work, "Rain," Johnson has transformed the familiar site of falling rain into something entirely new. The pink rain conjures a sense of dreaming and asks the viewer to consider the magic of light and the subjectivity of color. A very narrow black frame such as American Frame's Standard with no mat or an unframed canvas would serve as perfect complements to the sense of floating the image creates.
To contact Jaime Johnson or follow her work, visit her American Frame gallery and her website.
About American Frame
American Frame provides professional-quality DIY custom picture framing supplies and fine art printing services at wholesale prices direct to the consumer. Its easy web interface allows customers to design a custom frame treatment for assembly in the comfort of their homes or studios. They can also upload a digital image to be printed on canvas or fine art paper and receive framed work ready to hang. All orders are handcrafted in Maumee OH and shipped within 2 business days. Family owned and operated since 1973. Love your art. Frame it right.™