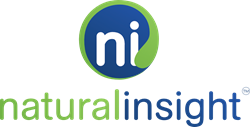 Minneapolis, MN (PRWEB) October 13, 2015
Natural Insight, a leading provider of cloud-based hourly workforce management software, today unveiled at the Shopper Marketing Expo (SME) in Minneapolis, Minnesota an innovative calendar capability that simplifies how third-party merchandising firms and retail store managers schedule labor and ensure timely execution of in-store shopper marketing programs. Further, the new calendar capability benefits the hourly employees who are assigned tasks and perform actual work in stores.
For merchandising and retail store managers, the new calendar capability provides a real-time, consolidated, and store-specific view of the hourly labor working to deliver time-sensitive shopper marketing programs.
For hourly workers, the new functionality offers a simplified interface through which they can see and schedule important tasks. Also, the new and improved interface includes a built-in capacity metric that prevents hourly staff from scheduling and working un-approved overtime.
"Timely execution of shopper marketing programs is critical to modern retail operations and that's why our customers count on us to manage hourly labor from end-to-end," said Stefan Midford, CEO of Natural Insight. "Now, with the unveiling of this dynamic calendar, we've incorporated a powerful level of transparency into store operations with our already robust scheduling, communications, task management, and time keeping functions."
Visit booth #525 for a full demonstration of the Natural Insight workforce management platform, including the newly unveiled calendar capabilities.
About Natural Insight
Supporting 65,000 skilled retail professionals in more than 110,000 locations globally, Natural Insight is a leading provider of cloud-based workforce management software for staffing firms, merchandisers, product companies, event marketers and retailers. Natural Insight is privately held and headquartered in Sterling, VA with offices in Toronto and Birmingham, England. Visit http://www.naturalinsight.com for more information.