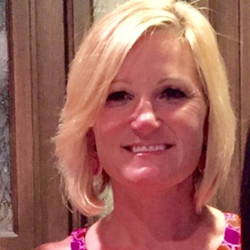 "I am thrilled to join Axsium as the new senior vice president of Strategic Services. Having worked in the industry for many years, I admire the unique value proposition Axsium offers," Robin Merritt, senior vice president
Chicago, IL (PRWEB) October 14, 2015
Axsium Group today announced that industry leader Robin Merritt has joined its practice and will help develop and drive new service offerings to meet the needs of the ever-changing global workforce management and human capital management market.
News Facts:

Ms. Merritt brings more than twenty-five years of workforce management experience.
Ms. Merritt will be a key player in driving Axsium's growth of key services, as well as in expanding and strengthening service delivery capabilities worldwide.
A recognized strategist, Ms. Merritt will develop new and relevant service offerings to help organizations achieve maximum benefit from their workforce management.
Her experience and knowledge of the industry that make her a powerful addition to Axsium's core leadership team.
Supporting Quotes:
Paul Tucker, CEO, Axsium
"Axsium has emerged from its evolution towards an independent company stronger than ever. Robin brings the fresh perspective needed to continue down this path of growth and innovation. We look forward to welcoming her to our leadership team."
Robin Merritt, senior vice president of strategic services, Axsium
"I am thrilled to join Axsium as the new senior vice president of strategic services. Having worked in the industry for many years, I admire the unique value proposition Axsium offers. I look forward to sharing my depth of knowledge in strategic services and in workforce management with Axsium's clients."
About Axsium Group
Axsium Group helps organizations around the world improve their performance by maximizing the productivity of their people. We do this by providing innovative and insightful consulting services focused in three areas. First, we help our clients establish a realistic strategy and roadmap to reach their people-related goals. Second, we focus on streamlining and defining new processes to improve the way people work, their productivity and their impact on their organization. And third, we implement and support technology that help all levels of the organization achieve their objectives. http://www.axsiumgroup.com